Six essential print security actions every IT Manager needs to take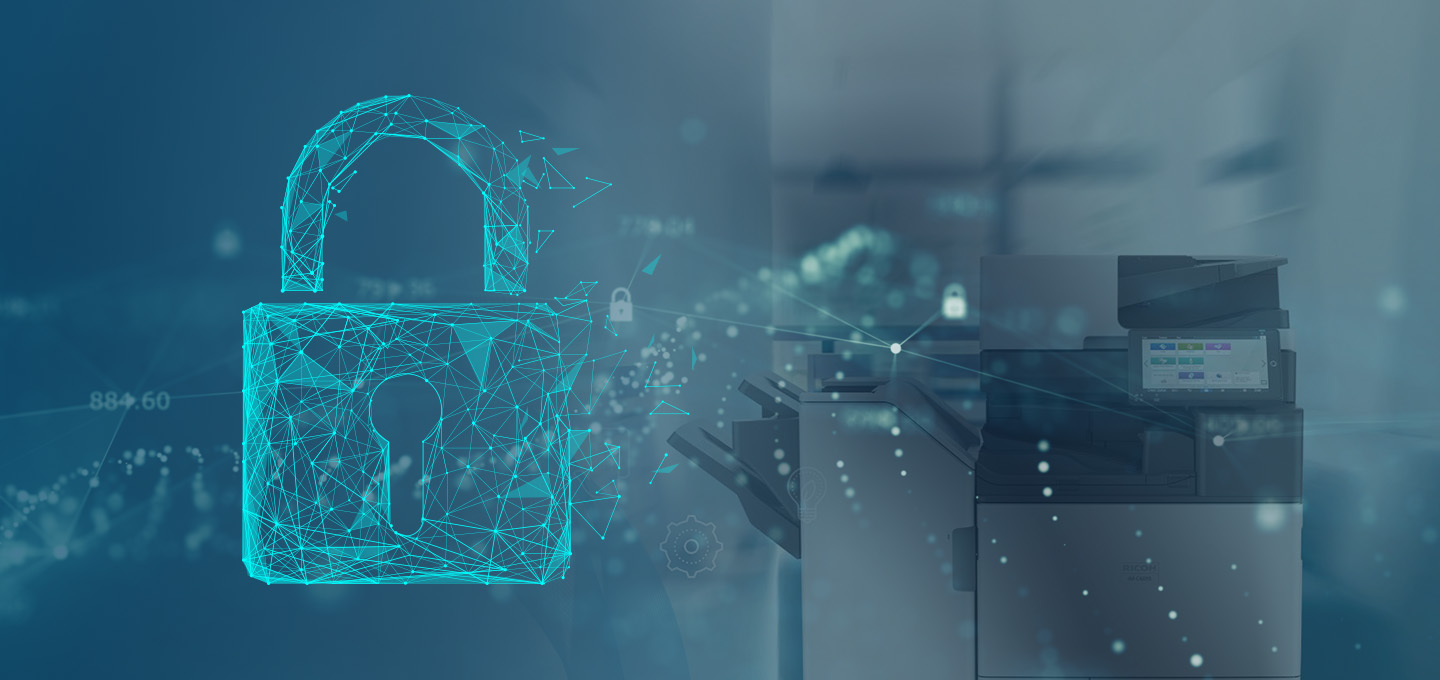 With cyber-attacks on the rise, securing your IT infrastructure requires you to anticipate  every possible vulnerability. Print security is an area that is often overlooked but has become critical to organisations of every size. 
Printers aren't just output devices anymore: they are digital devices that power business workflows and document management. These sophisticated pieces of technology are connected to your network and process a significant volume of your organisation's data. Therefore, it is essential that IT managers make print security a core focus.
Print security must keep pace with the distributed workforce
As work continues to expand beyond the office, print solutions must adapt to home and remote working locations to ensure data protection across all printing tasks regardless of the setting.
Many cloud connected print devices and MFPs (multi-function printers) now incorporate enhanced security features. Coupled with sophisticated software and applications, they provide the flexibility and scalability required for a distributed workforce and assure data safety. A cloud-first approach to print technology is vital in today's hybrid and remote work environments.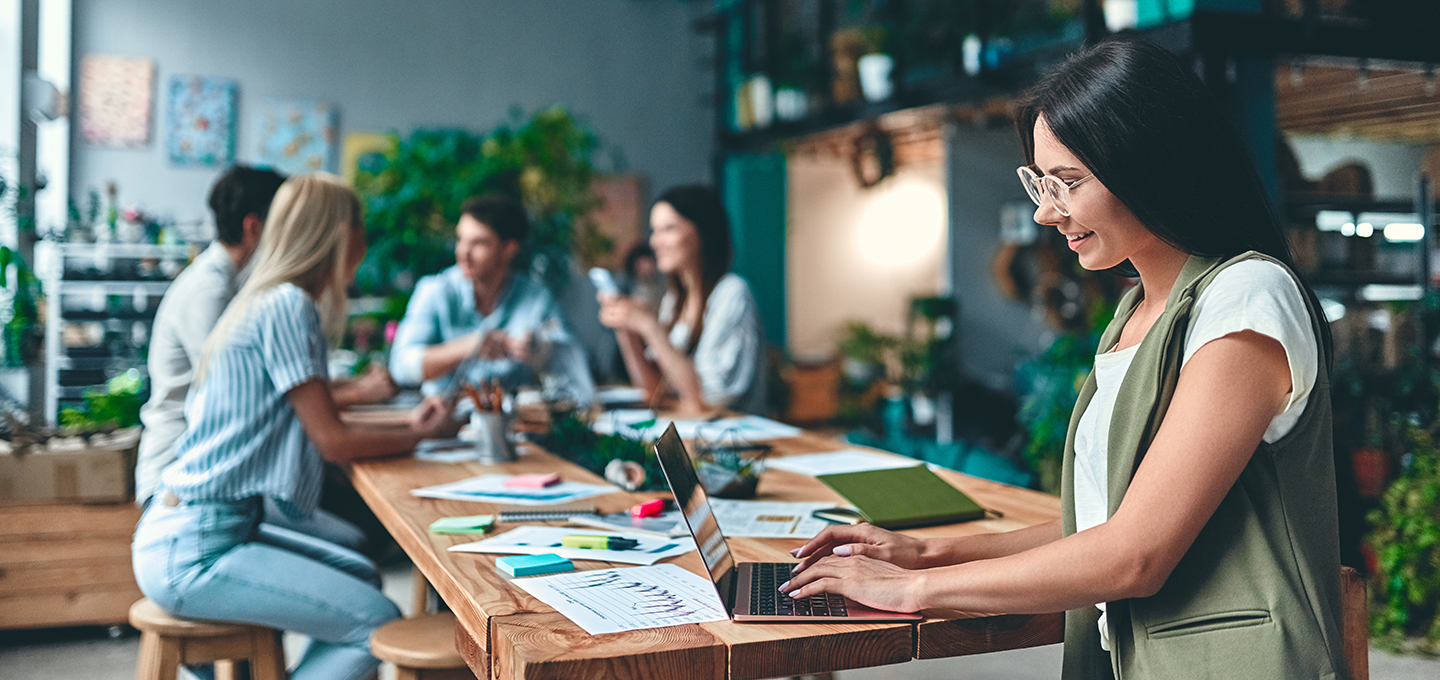 The risks of unsecured printers
Unsecured printers pose a significant risk. They can lead to data breaches, hacking attempts, financial losses, and compliance breaches.
Cybernews, a security-news platform, made headlines in August 2020 when it declared to have 'hacked' nearly 28,000 printers worldwide. This bold move shed light on the urgent need for printer security.
Interestingly, what Cybernews pulled off didn't constitute hacking. Instead, they merely used standard printing commands to dispatch documents to remote printers, staying well within the designed functionality of these devices. It's a clear reminder that we need to take printer security seriously.
In addition, a recent research by Quocirca discovered that 61% of organisations experienced data loss due to unsecured printing. But let's focus on the positive here: an encouraging 79% of IT decision-makers are planning to ramp up their print security spending this year.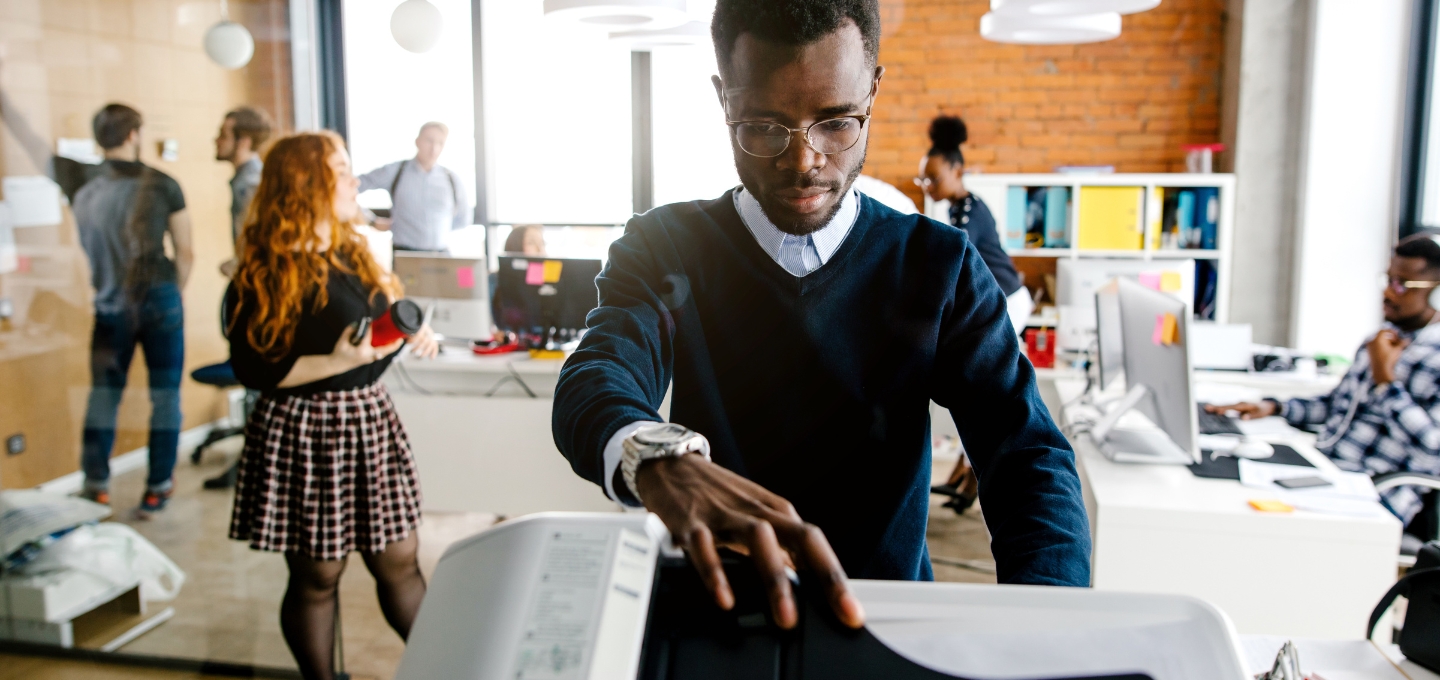 Print security: your six essential actions 
1. Conduct a print security audit: 
Start with a comprehensive print security audit. Evaluate what types of data your organisation frequently prints or digitises, uncover any unauthorised print devices in your network, and pinpoint potential security risks in your current processes. 
2. Always encrypt data: 
Your printers should have built-in data encryption capabilities to protect all incoming and outgoing data. If they don't already, consider upgrading to devices with advanced technologies such as Trusted Platform Module (TPM 2.0) that enhances encryption and data protection and Solid-State Drive (SSD) storage that structurally makes recovery of deleted data more difficult. These features significantly minimise the risk of data leaks, providing an added layer of security to your print operations.
3. Implement user authentication: 
User authentication is crucial for printer security. Make sure that only authorised individuals can access your printers, creating a safeguard against potential security breaches. Implement robust mechanisms, such as swipe card systems or pin authentication.
Traceable user IDs allow you to track who is using the printer, what they're printing, and when. It's an effective way to hold users accountable and further secure your print operations. Every security layer counts when protecting sensitive data.
4. Boost device data security: 
Your intelligent printers should possess capabilities like overwriting latent data and encrypting data, which are vital for minimising data breach risks. They should also be able to close unused device ports, cutting off potential entry points for print security threats.
It's important that your devices stay current with the latest security updates. Ideally, your printers should have automated systems in place for this. Regular updates don't just bring in new features but are crucial to fixing security vulnerabilities. With an up-to-date printer, you are ensuring your print security walls are as robust as possible.
5. Monitor continuously: 
Set up a policy to monitor your software, servers, and printer security settings 24/7. By constantly monitoring, you can detect potential threats in real-time, and take immediate action to prevent or mitigate damage.
6. Engage in regular penetration testing: 
Engage a reliable third-party to perform regular penetration testing. A pen test mimics a real cyber attack and will help you uncover vulnerabilities and improve your security posture. 
Choose a print service provider with proven security credentials
When searching for a managed print services provider, go for one with solid security credentials. To use Ricoh as an example:
Recognised as leader in the IDC MarketScape: Worldwide  Security Solutions and Services Hardcopy 2022-2023 Vendor Assessment, we're at the forefront of offering advanced solutions. 
Through RICOH Print Management Cloud, we offer top-tier security features supported by our RICOH Always Current Technology platform. This platform keeps our infrastructure updated with the latest security enhancements, ready for you to download and activate whenever convenient.
We are well-versed in the changing needs of today's distributed workforce and offer robust support for flexible work, and secure digital document workflows with a cloud-based print infrastructure. Rooted from a zero-trust security approach, we ensure complete information security at all touchpoints. 

"Ricoh should also be considered by customers looking for a vendor they can trust with critical business processes and infrastructure — in terms of both security and results".
IDC MarketScape 2022-2023
Read the report
Let's connect
Take charge of your print security
Don't overlook any element when securing your IT infrastructure - print security is an essential piece of the puzzle.
Let us help you