Working at Ricoh
When you join Ricoh, you join a company where all ideas and backgrounds are welcome. We embrace inclusion and celebrate diversity, creating an environment where everyone feels empowered to make positive a positive impact and find Fulfilment through Work.
Our mission and vision describe the future we want to help create and how we can do that:

At Ricoh, we empower individuals to find Fulfilment through Work by understanding and transforming how people work so we can unleash their potential and creativity to realise a sustainable future.

Combined with our values, they form the The Ricoh Way, which guides everything we do - from how we behave to how we deliver value to our customers and partners.
We encourage our employees to learn and develop their skills, with opportunities to advance their career at Ricoh in our internal programmes.
Technical training programmes

Sales Training Programmes

Leadership Programmes

PowerSkills Training

Continuous on-line learning
Technical training programmes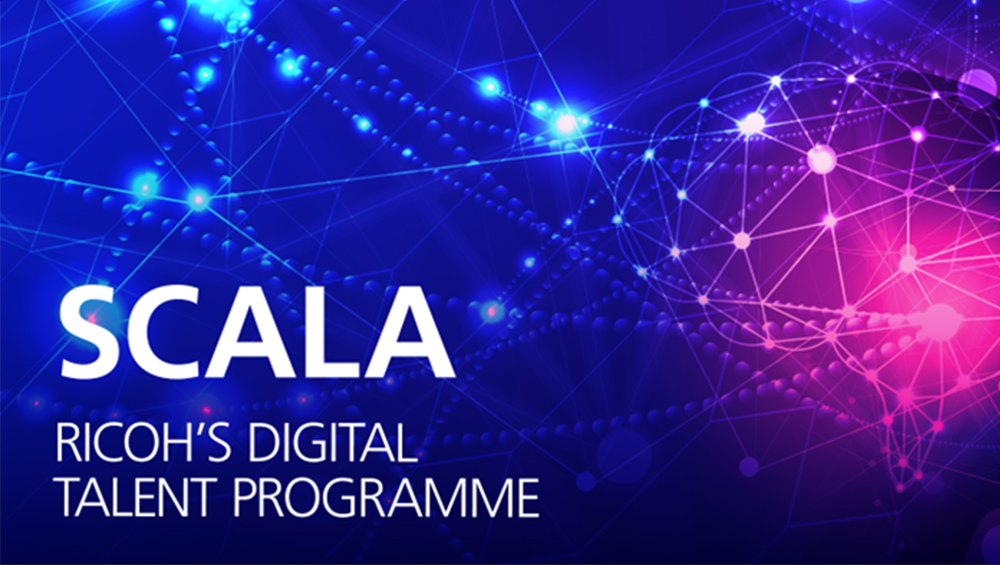 SCALA – our digital talent development programme
SCALA is a 9-month programme that provides team members with specialist technical expertise and industry-recognised accreditations to support our new and evolving digital services portfolio.
Sales Training Programmes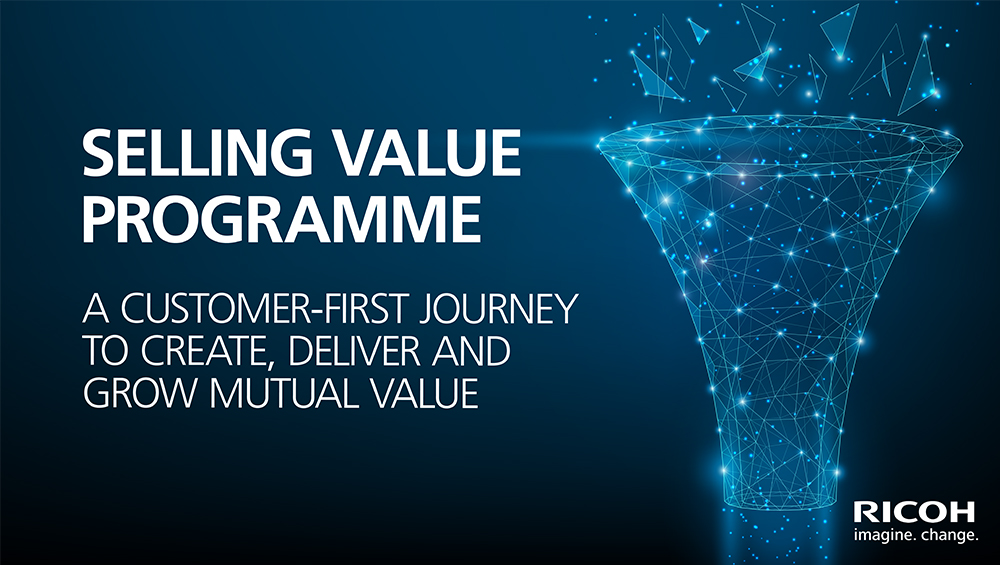 Empowering sales teams with digital skills
Selling Value 2.0: Digital Services
Equips our sales teams with the mindset, skills and knowledge to deliver value for customers. Topics are carefully chosen to build confidence around digital, commercial and social selling while providing key information around our solutions.

Ricoh's Enhancer sales methodology
As an add-on to the Selling Value programme, Enhancer helps our people become experts on their customers. The methodology equips our teams with the skills to offer tailored solutions that solve complex organisational challenges.
Leadership Programmes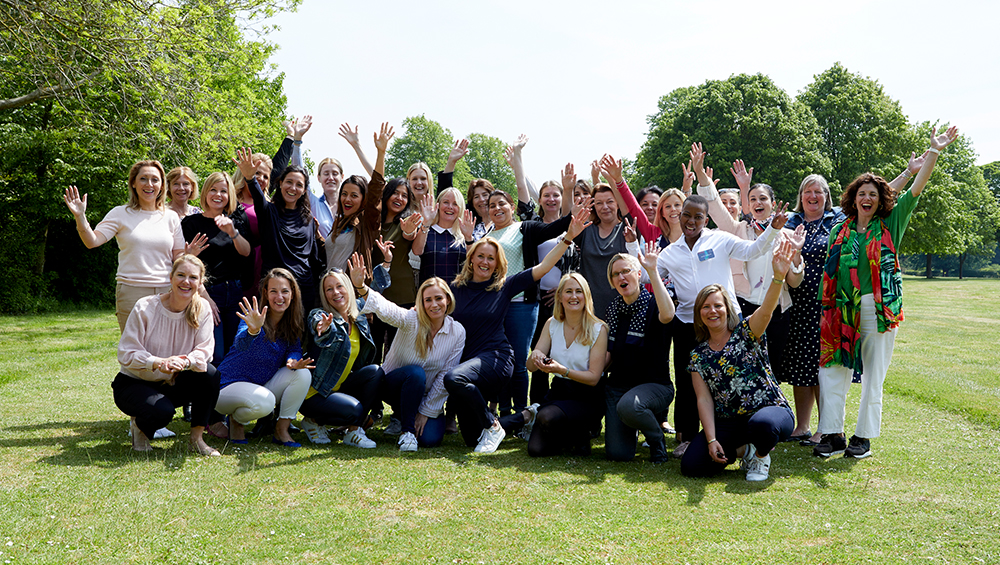 We have a range of internal programmes aimed at our employees with leadership roles, so they can further enhance their own skills while empowering their teams to develop their own.
INvolve 
Fostering coaching skills for leadership development
Our programme for promoting leadership development at all levels, focusing on coaching skills to facilitate productive and meaningful discussions between our people and their managers.
Aurora 
A programme to empower female leaders
Focused on supporting female leaders at various stages in their career to develop networks, reach their full potential and inspire others.
Horizon 
Developing our executive-level employees' capabilities
Horizon accelerates the development of our executive-level leaders to champion Ricoh's transformation while helping our people, customers and communities.
MIRAI 
A worldwide programme for digital service leaders
Our global leadership programme that aims to empower the next generation of digital services leaders, enhancing our leadership talent pipeline and building a global community that advances together  .
PowerSkills Training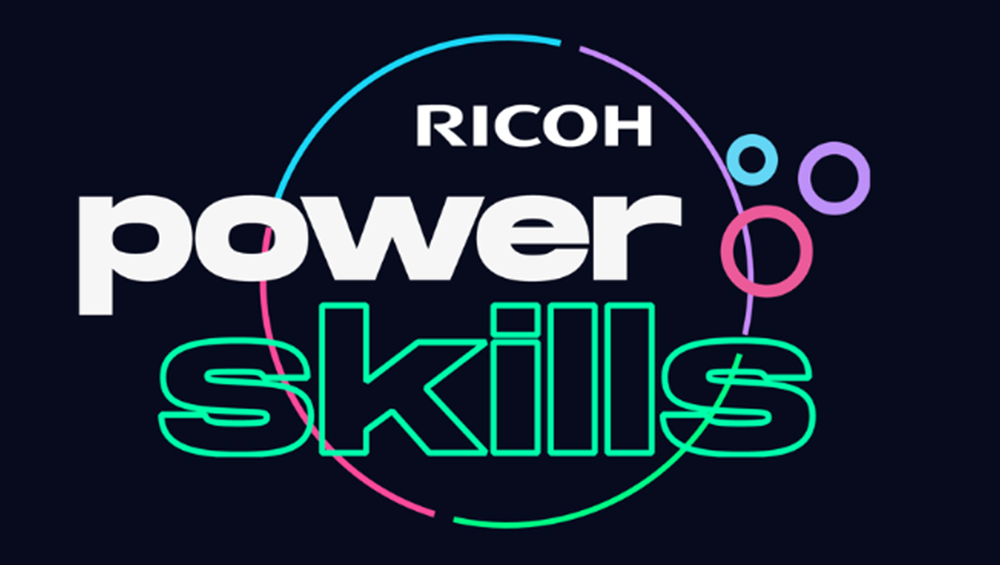 Develop your knowledge of our digital ecosystem
This skills-based programme focuses on key digital domains closely aligned with Ricoh's vision for our digital ecosystem, including cloud computing, data and AI, cybersecurity and software development to empower our workforce and ensure we remain at the forefront of technological advancements.
Continuous on-line learning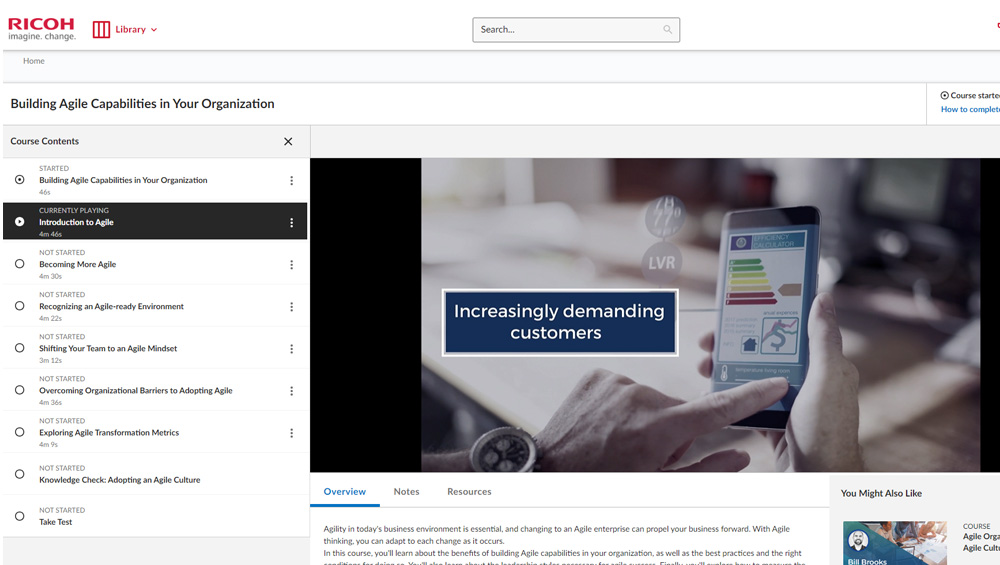 iLearn courses - learning opportunities for all employees
All our employees have access to iLearn – our learning management system. It has over 60,000 learning assets including courses, journeys, videos, books, job aids and self-assessments on a wide variety of topics including customer service, finance, wellbeing, IT, communication, presentation skills and many more. You can also complete recognised certifications in subjects such as Prince2 and ITIL.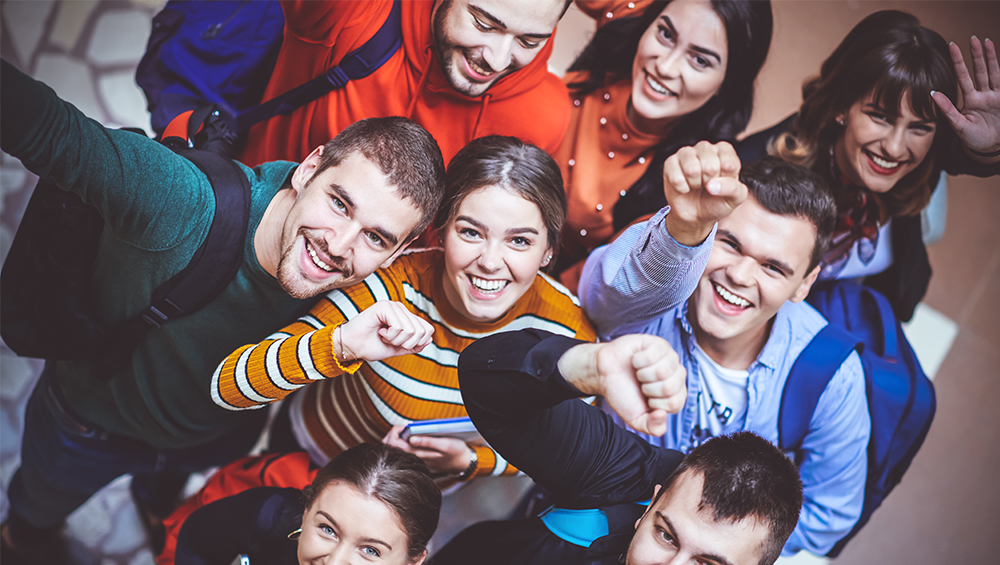 Internships
Our 12-month internship programme is aimed at pre-university (gap year) or university placement year students.  The programme sees each intern gain accreditations, develop their technical capabilities and enhance their soft skills, all while working within a multi-cultural European environment and having a say on projects they are passionate about.
We strive to create a driven, flexible, and collaborative culture, where interns are encouraged to take personable responsibility and engage in two-way communication.
HR & Recruitments awards
Explore our recent industry-leading awards for our initiatives in Recruitment and Human Resources: 
Talent Management Award – Personnel Today Awards 2021
Best Internal Recruitment Strategy – FIRM Awards
Pioneer Award – Ricoh Global HR Awards
Future of Work: Human Capital Management – SuperNova Awards
Women in Sales Awards (WISA) 2021
NID 'Top 100 Internship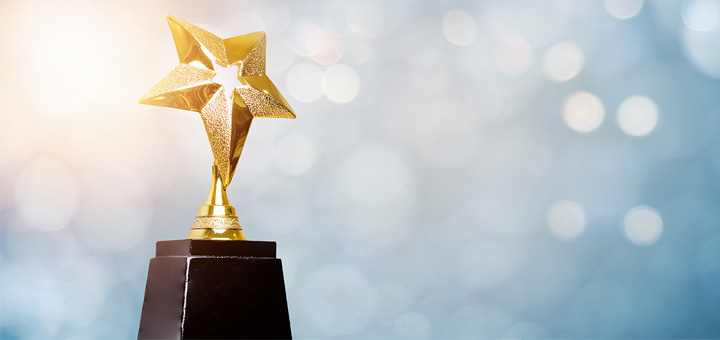 Join us
Exploring our career opportunities
Explore career opportunities and unlock your full potential with the growth programmes we offer to our employees.
Career opportunities