IT Director
Optimise Infrastructure and Strategy
With the mass adoption of remote work, business objectives for the IT Director have dramatically changed. New technology and services are needed to help minimise disruption to the business, improve customer experience, and safely and securely support new ways of working to achieve the long-term business strategy.
---
Monitor and continuously measure critical risk indicators to better manage uncertainties and disruptions, to create greater stability and resilience of your IT infrastructure.
---
Secure remote working and collaboration tools to support blended working with a professional user experience from all locations.
---
Futureproof new ways of working and protect intellectual property and sensitive data. Ensure your business has the right support to reduce risk of future security incidents.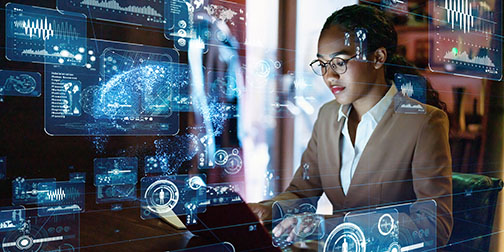 Cloud Provision for West Ham United

The UK Premier League club partnered with Ricoh to deliver cost savings, IT and business process transformation.




Ricoh IT Services designed a converged IT solution based on a thin-client and cloud-based infrastructure, which has been deployed at the London Stadium and across other locations.

Find out more and download the case studyFind out more and download the case study

IDC Whitepaper

IDC Whitepaper, sponsored by Ricoh, exploring the recent evolution in cloud deployment.  Organisations are increasingly adopting hybrid and multi cloud options in recognition of no-one-size-fits-all approach.  It is important to make sure you have the right mix of public and on-premise solutions in order to maintain buisness continuity and support rapid innovation.
Case studies
Ricoh trusted advisor approach delivers business change and transformation for leading UK agronomy firm.

A leading recruitment and talent management business has used Ricoh IT Services to move IT funding from a capital to an operational expense.

Ricoh helps leading European contract hire & leasing company deliver major transformation project
Read the latest blog posts
---
Get in touch
Find out how we can support your IT department today!