Workflow Apps
Ricoh's Workflow Apps enable businesses to work faster, smarter and more cost-effectively by automating everyday workflows.
---
Automate everyday workflows for maximum efficiency - Watch the video
The ability to use smart applications and access the cloud via our personal devices has transformed how we live. Now that same seamless connection can transform how we work.
The easy-to-use software connects your Ricoh multifunction printer (MFP), mobile device or PC to popular third party applications such as Google Drive, OneDrive for Business, Dropbox and Captio, so that important information becomes instantly accessible and ready to use or share.
Features & Benefits
Convert hardcopy documents to editable digital formats
Scan and send directly into Google Drive, OneDrive for Business, Dropbox, Captio and more from your MFP or mobile device
Generate expense reports automatically and keep everything on a single platform
Start quickly, with no onsite engineer required
Distribute physical mail through the most appropriate channel, whether print or digital
Increase workplace productivity by reducing labour-intensive document tasks
Accelerate digitisation by integrating your cloud storage with the MFP
Maximise workflow efficiency with minimal effort
Reduce paper costs
Eliminate need for IT server infrastructure with serverless printing through the cloud
---
RICOH Smart Integration
Connect your Ricoh devices to popular cloud services to improve your business workflows and share important information instantly. We offer different packages that fit different needs. Try it for free for 60 days.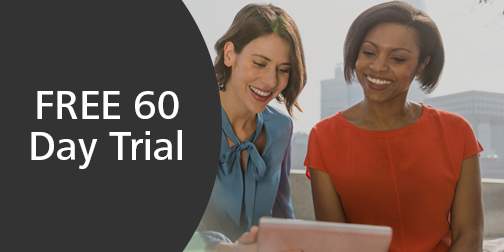 ---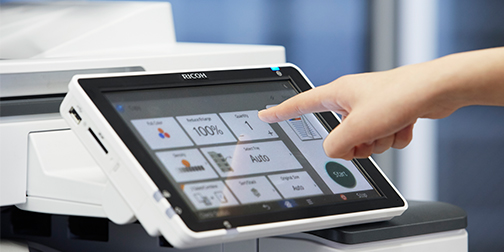 Ricoh Workflow Navigator
Ricoh's Workflow Navigator is a document capture solution designed to optimise the client registration process for intermediation businesses:
Collect, scan and verify a variety of documents for workflow digitisation with less hassle for clients and agents.
Pre-configured document list and settings confirm data quality and contents before sending.
Accelerate process automation by digitising documents with metadata and indexing.
---
Education
Scan to Google Drive App enables faster marking and homework management for schools:

 Students can scan documents to their personal Google Drive account for access anywhere
 Decreasing unnecessary document printing 
 Enabling more flexibility for students when homeworking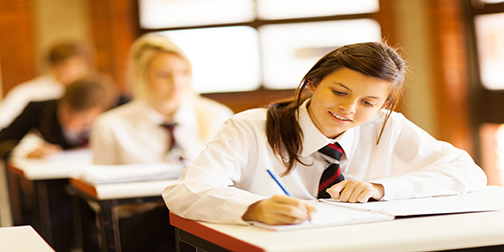 ---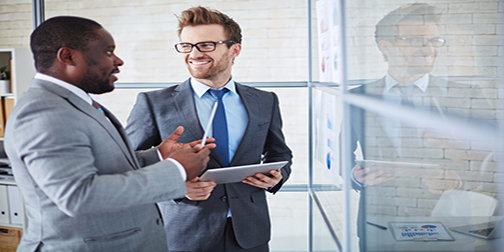 Small business
Scan to SharePoint Online App automates invoice indexing:
Scan paper invoices directly to SharePoint Online and automatically sort into the correct folder
Improving workplace efficiency by removing the requirement for physical document mailing and manual data entry 
No training required as automated workflow sorts documents in the background  
---
Accounting & Administration
Ricoh transforms your smartphone into a perfect tool for tracking your business expenses:
Capture tickets, invoices, mileage and other travel expenses through your mobile device 
Make your expenses process more efficient by automatically generating your reports anywhere and anytime
Simplify approval and payment of employee expense claims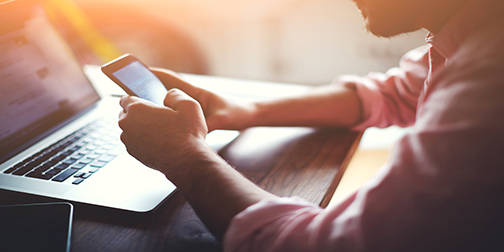 ---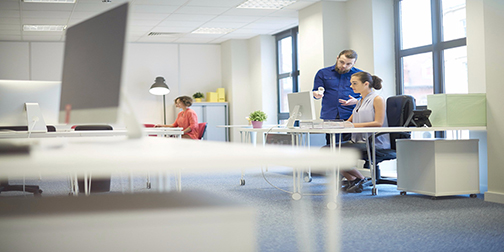 Local Authority
Ricoh optimises your document management and correspondence:
Simplify the process of managing, processing and posting important documentation to residents
Ensure important documents are created with the correct templates and mailed on time 
Clear and transparent audit trail