World's first B2 perfecting sheetfed aqueous-based inkjet press accelerates digital transformation for Print Service Providers
World's first B2 perfecting sheetfed aqueous-based inkjet press accelerates digital transformation for Print Service Providers
Ricoh today announced the debut of the RICOH Pro Z75 digital press, the first B2 perfecting (auto-duplexing) sheetfed inkjet platform using aqueous ink, accelerating the shift from offset to digital with higher print quality, faster turnaround times and fewer demands on staff following successful in-market testing. The press will be officially available for public orders in EMEA from November 2023, with orders for immediate placement expected based on strong interest across international markets.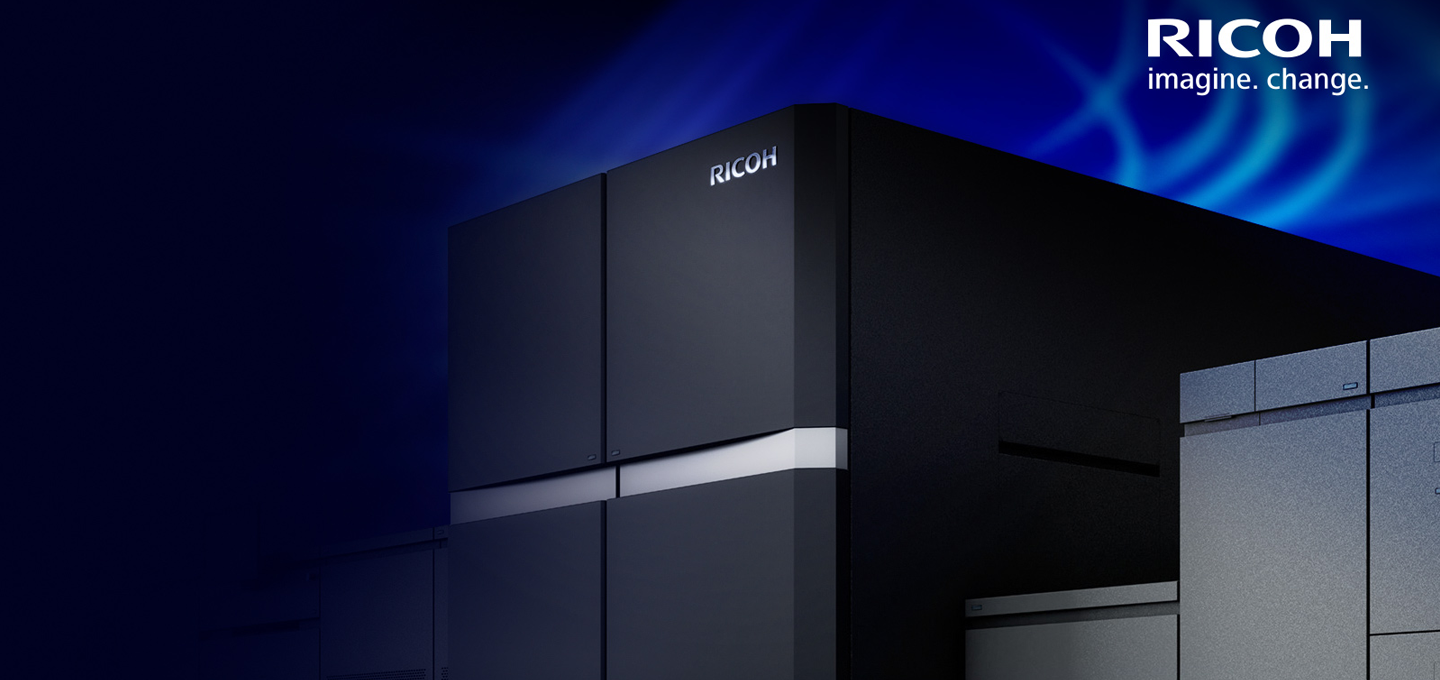 In June 2022, Heeter Printing – an American full service secure marketing provider for highly demanding industries like insurance and retail – teamed up with Ricoh to serve as the official beta site for the award winning B2 sheetfed inkjet press platform. 
Kirk Schlecker, President, Heeter Printing, comments: "The RICOH Pro Z75 is like a multitool for our operation. It combines the image quality, efficiency, print size, substrate flexibility and economics that allow us to say 'yes' to more jobs, and deliver a better experience for our clients. With the support Ricoh provides and their commitment to stand behind their products, the RICOH Pro Z75 makes a compelling case for any print service provider looking to achieve what they once could have only imagined."
The RICOH Pro Z75 delivers the advantages of a sheetfed platform with the low running costs and high productivity of inkjet. It offers print speeds of up to 4,500 sheets per hour (SPH) in straight printing or 2,250 SPH in duplex/perfecting printing. Stainless steel piezo print heads bring 1,200 dpi native resolution at all speeds with four colour (CMYK) pigment-based inks, while the proprietary drying system ensures high quality results ready for immediate finishing. The RICOH Pro Z75 also expands substrate flexibility, handling uncoated, inkjet treated and offset coated media up to 400gsm with a maximum sheet size of 585mm x 750mm. 
"As shorter runs and increasing demand for data-driven communications push Print Service Providers to adapt their production strategies, we are helping them lever the latest hardware, software and data to become indispensable to their clients with the RICOH Pro Z75 as a powerful example of that commitment in action," said Eef de Ridder, Vice President, Graphic Communications, Ricoh Europe. "The result is a new level of performance that enables easier, faster and more profitable production of applications like direct mail, postcards, marketing materials and other commercial print work."
Beyond the high print speeds and automatic duplexing capabilities, the press incorporates significant automation solutions and an intuitive control panel to reduce the need for operator intervention and improve shift efficiency. A heavy duty, offset-like build quality and advanced, durable printheads are designed to maximise press uptime and availability. Attention to detail from the air-assisted sheet feeding that minimises feed and paper transport issues, to a configurable high capacity stacker that delivers accurate, flush paper stacking, streamlines the entire job process. 
Designed for print businesses managing high volumes of jobs that require reliable uptime and significant throughput capacity, the new production inkjet platform is backed by Ricoh's Professional Services programme. Clients will have access to Ricoh's best-in-class proprietary workflow automation solutions, such as RICOH TotalFlow BatchBuilder™ and RICOH Supervisor™, plus the EDGE business development consultancy service and full service marketing solutions such as MarcomCentral®, to maximise return on investment and business value.
| About Ricoh |

Ricoh is a leading provider of integrated digital services and print and imaging solutions designed to support digital transformation of workplaces, workspaces and optimize business performance.

Headquartered in Tokyo, Ricoh's global operation reaches customers in approximately 200 countries and regions, supported by cultivated knowledge, technologies, and organizational capabilities nurtured over its 85-year history. In the financial year ended March 2023, Ricoh Group had worldwide sales of 2,134 billion yen (approx. 16.0 billion USD).

It is Ricoh's mission and vision to empower individuals to find Fulfillment through Work by understanding and transforming how people work so we can unleash their potential and creativity to realize a sustainable future.

For further information, please visit www.ricoh.com

Contacts:
Ricoh Europe.
media@ricoh-europe.com