Ricoh's Ricoh Pro™ C7200x technology platform receives EDP endorsement
Ricoh Europe, London, 17 May 2018 – Ricoh's creative sheetfed series of digital colour presses achieved prestigious recognition at yesterday's EDP Award Ceremony, FESPA, Berlin.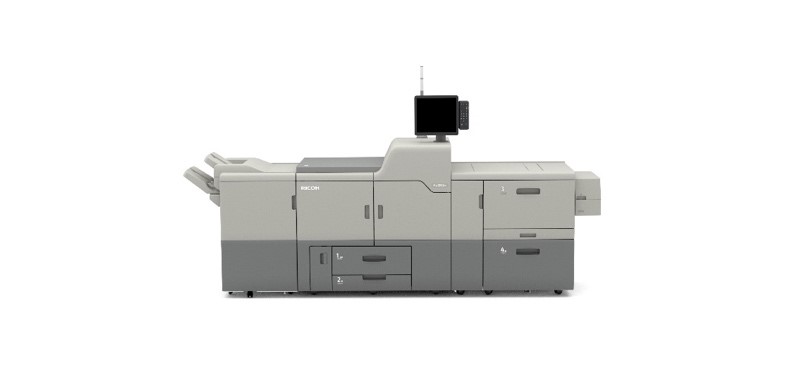 Winning the highly-noted award were the Ricoh Pro C7200x series digital colour sheet fed presses. They were among the 29 products chosen from more than 120 entries in eight categories.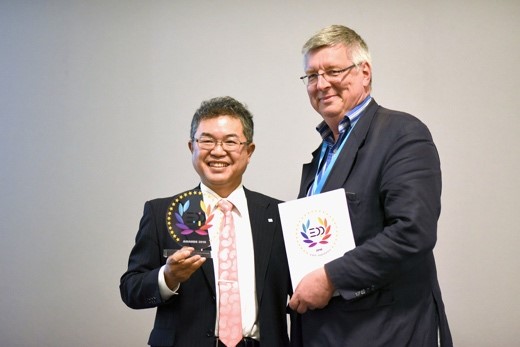 Eef De Ridder, Director Commercial Printing, Ricoh Europe, comments: "We developed this newest series of presses for our portfolio of solutions to address the day-to-day market demands and challenges our clients face. We are delighted that their quality, productivity and versatility have been acknowledged by the EDP."
The Ricoh Pro C7200x Graphic Arts Edition was designed to produce highly responsive, high quality, creative print. The compact, space saving production systems are available in both 95 ppm and 85 ppm (prints per minute) speeds. They can print a very diverse range of media up to 360 GSM at rated speed. The presses support long sheet printing up to 1260 mm simplex.  In addition, the fifth station allows for value added print applications with the use of new fifth colour options including neon pink and invisible red to complement white, clear and neon yellow. While the Pro C7200x is expected to be embraced by progressive print service providers, the  CMYK-only Pro C7200 model is likely to be particularly popular among enterprise print rooms.
The EDP Association aims to assist the technology-appliers in their task to find the right solution for their applications. The awards honour the best developments in print production tools, software developments, substrates, inks, materials and finishing systems.
| About Ricoh |
Ricoh is empowering digital workplaces using innovative technologies and services that enable individuals to work smarter from anywhere.
With cultivated knowledge and organizational capabilities nurtured over its 85-year history, Ricoh is a leading provider of digital services, information management, and print and imaging solutions designed to support digital transformation and optimize business performance.
Headquartered in Tokyo, Ricoh Group has major operations throughout the world and its products and services now reach customers in approximately 200 countries and regions. In the financial year ended March 2022, Ricoh Group had worldwide sales of 1,758 billion yen (approx. 14.5 billion USD).
For further information, please visit www.ricoh-europe.com
© 2023 RICOH COMPANY, LTD. All rights reserved. All referenced product names are the trademarks of their respective companies.
For further information, please contact: 
Ricoh Europe PLC
Charlotte Fernandez
E-mail: media@ricoh-europe.com
Homepage: www.ricoh-europe.com
Join us on Facebook: www.facebook.com/ricoheurope
Follow us on Twitter: www.twitter.com/ricoheurope
Follow us on LinkedIn: http://linkedin.com/company/ricoh-europe
Visit the Ricoh media centre at: www.ricoh-europe.com/press