Ricoh signs agreement with SoftBank Robotics EMEA to support maintenance and operation of collaborative cleaning robots
Dedicated Ricoh repair centre and 24/7 support to help make working lives easier
Ricoh Europe, London, 24 March 2021 – Ricoh Europe has been appointed by SoftBank Robotics EMEA (SBRE) – creators of cobots (collaborative robots) designed to empower people in their work – to support the launch of its smart cleaning innovation.
When arriving at their place of work, cleaning professionals can programme Whiz to perform vacuuming against memorised routes while they focus on more vital tasks. The cobot is suited to busy environments such as hotels, offices, healthcare and airports.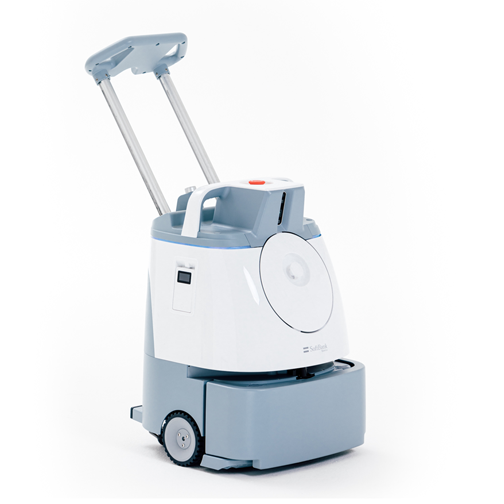 The agreement will see Ricoh Europe provide a repair service from its dedicated repair centre in France as well as call centre and project management services from the Ricoh Service Operations Centre in Poland. The service will be provided by Ricoh to the SoftBank Robotics' distributor network initially for 10 European countries with the potential to expand across the continent.
Stefano Bensi, General Manager of SBR EMEA, says: "We chose to work with Ricoh based on its extensive geographical coverage, technical support and customer care capabilities. They will support our appointed distributors across the region in supplying an unparalleled level of service to help meet and delight the needs of their clients. We are seeing an accelerated adoption in Whiz and this agreement is a vital aspect to ensure the resilience of user experience."
David Mills, CEO, Ricoh Europe, adds: "Supporting the operation and effectiveness of collaborative robots reaffirms Ricoh as a true digital services company. Crucially, it also ensures that innovative technologies designed to make people's working lives easier and free up valuable time do just that."
Click here to find out more about Ricoh's robotic technologies and services.