Ricoh launches compact Intelligent Devices to automate processes and empower workforces
Ricoh Europe, 09 April 2019 – Ricoh has announced the launch of a series of smart compact multi-function printers (MFPs) to help automate everyday document processes and empower workforces to focus more on core business activities.
The Ricoh IM 350, IM 350F and IM 430F black and white MFPs provide high quality fast printing, scanning and copying functionality as standard. They feature RICOH Smart Integration – a new platform that enables users to tailor workflow solutions for their specific needs by integrating their office devices and cloud services. Here, easy-to-use apps connect the devices to popular third-party cloud services. This ensures that important information can be accessed, used and shared as required, thus allowing users to work in a more efficient and cost effective way.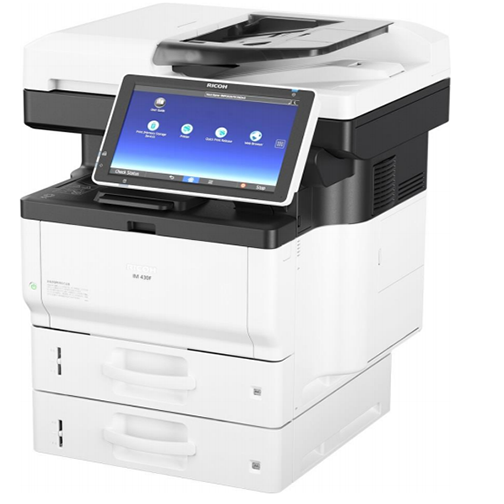 The devices are part of Ricoh's Dynamic Workplace Intelligence approach and the latest in its range of Intelligent Devices. Each features Ricoh's 10.1 inch Smart Operation Panel, allowing the automation of often time-consuming processes. In addition, RICOH Intelligent Support ensures software upgrades can be performed remotely via the panel and that user uptime is always maximised.
David Mills, CEO, Ricoh Europe, says: "As businesses of all sizes rise to the challenges brought about by the digital age, the demand for intelligent devices gathers further momentum. With office rental remaining at a premium and many businesses looking to better utilise their space, this range of devices forms a compact and reliable smart office assistant".
To learn more about Ricoh's new Intelligent Devices and Dynamic Workplace Intelligence offering visit www.ricoh-europe.com.