Production quality and flexibility highlighted by Ricoh digital inkjet and toner applications at HID 2019
Production quality and flexibility highlighted by Ricoh digital inkjet and toner applications at HID 2019
Ricoh Europe, London, 05 February 2019 – Print quality and application flexibility on offset grades will be presented by Ricoh at Hunkeler innovationdays 2019.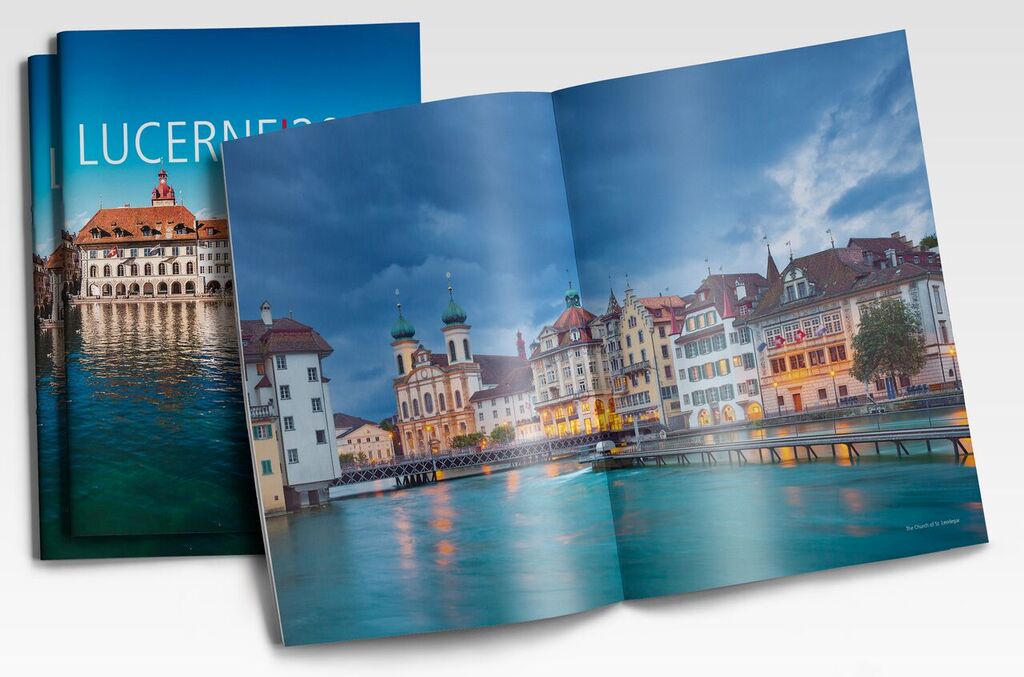 Visitors to Messe Lucerne, Switzerland, February 25 to 28, will see dozens of digital continuous feed and sheetfed samples deliver offset-rivalling results. These will highlight how commercial printers can confidently make the switch from analogue to digital production.
Among the applications mirroring offset's high quality results on the publicly debuting Ricoh Pro VC70000 flagship high speed inkjet press will be:
• Live production of a Lucerne tourist guide, printed on offset coated Stora Enso LumiSilk 150gsm at 100mpm and finished offline by a Hohner booklet stitcher.
• Wild about Twickenham short run coffee table book, produced on Stora Enso LumiArt gloss 150gsm and sewed offline by Meccanotecnica. 
• A 4-page A4 direct mail piece with three tear-off personalised vouchers highlighting cost effective creativity. The offset Stora Enso LumiSilk 150gsm rolls will be finished on a Hunkeler unwinder, cutter and plough folder, combined with a Horizon buckle folder. 
On show, too, will be direct mail pamphlets produced on offset Arctic G-Print matt 100gsm printed at 150 m/min and finished by Zalsman - the first European operation to install a Pro VC70000 system.
"The Pro VC70000's patent pending dryer has overcome a major barrier preventing commercial operations from fully enjoying the fast and cost-effective benefits of continuous feed digital print - the need to pre-coat offset grades," says Eef De Ridder, Vice President of Commercial Printing, Commercial and Industrial Printing Group, Ricoh Europe. "Eliminating this process delivers greater production flexibility while our new extended gamut inks assure the highest print quality. This winning combination is something competitive commercial printers cannot afford to overlook." 
Visitors will also be able to see the Ricoh Pro™ V20000 in action with:
• Up to three different variable formats and run lengths of short run, mono books, on UPM Fine 90gsm. The live roll to stack demonstration will be completed on a Hunkeler Generation 8 cutting line and finished offline by Muller Martini. 
• A pre-printed roll to roll thin print pharmaceutical application on Delfort Polar Bright 50gsm finished offline by a Hunkeler and GUK buckle folder line. 
• Applications on Mondi DNS HSI NF 120gsm showing the system's versatility.
Last but not least, there will be creative leaflet production on a range of media by the Ricoh Pro™ C9200 sheetfed digital colour press. They will include a six page example incorporating perforated vouchers finished by Multigraf. 
Muller Martini will bind books from the Ricoh Pro™ VC40000 continuous feed printer on CVG Matt 90gsm which will highlight true print on demand production of eight different colour books with variable dimensions.
It is the first time Ricoh has partnered with so many finishing specialists at the event. The numerous market segments addressed by the collaborations underpin Ricoh's ability to provide a wide choice of end to end customised solutions.
To see these applications and more featured at our on-stand samples bar register here. 
For more information visit www.ricoh-europe.com.
| About Ricoh |
Ricoh is empowering digital workplaces using innovative technologies and services that enable individuals to work smarter from anywhere.
With cultivated knowledge and organizational capabilities nurtured over its 85-year history, Ricoh is a leading provider of digital services, information management, and print and imaging solutions designed to support digital transformation and optimize business performance.
Headquartered in Tokyo, Ricoh Group has major operations throughout the world and its products and services now reach customers in approximately 200 countries and regions. In the financial year ended March 2022, Ricoh Group had worldwide sales of 1,758 billion yen (approx. 14.5 billion USD).
For further information, please visit www.ricoh-europe.com
© 2023 RICOH COMPANY, LTD. All rights reserved. All referenced product names are the trademarks of their respective companies.
For further information, please contact: 
Ricoh Europe PLC
Charlotte Fernandez
E-mail: media@ricoh-europe.com
Homepage: www.ricoh-europe.com
Join us on Facebook: www.facebook.com/ricoheurope
Follow us on Twitter: www.twitter.com/ricoheurope
Follow us on LinkedIn: http://linkedin.com/company/ricoh-europe
Visit the Ricoh media centre at: www.ricoh-europe.com/press