Ricoh launches a new user experience for P3500M video conferencing system
Device empowers users to work smarter by improving collaboration and communication for business
Ricoh Europe, London, 12 October 2017 – Ricoh Europe has today announced the launch of a new software for the wireless video conferencing system P3500M. Highly portable and compact, the P3500M now has a completely new user experience at its core to empower smarter working.

Fast to setup, the P3500M performs secure automatic authentication; freeing users from login operations. Subscribed directly to Ricoh's cloud-based services this easy-to-use product supports unlimited high-quality video calls and rapid content sharing. This means users can easily collaborate with colleagues, partners and customers no matter what device they use or where they are. An intuitive command interface also means no need to instruct users and speed up the start of meetings.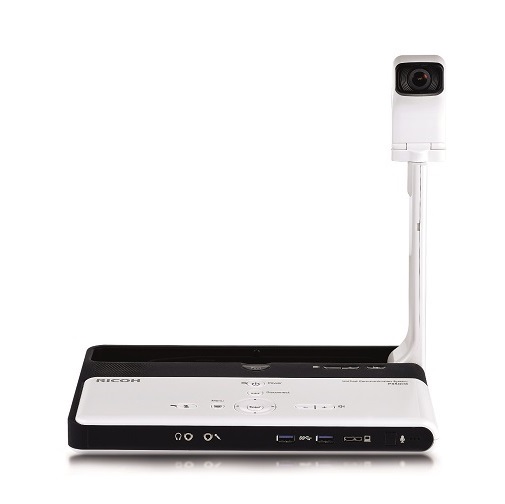 Latest software and new Endpoint Subscription for P3500M enable point-to-point calls and content sharing from PC using your local internet connection and providing the highest video quality without investing in infrastructure. Ricoh cloud service relies on a dedicated global video network that automatically connect your device to the nearest data center, ensuring best performances.

A unique standard video address is provided by Ricoh UCS Advanced cloud service and allows unlimited direct video calls with any existent IP video systems or Skype for Business™ clients, preserving investments and easing connections with external parties.

Users can now combine Endpoint Subscription with a Virtual Meeting Room to immediately expand the capability of your communications to multi-party video conferences, complemented also by audio-only telephone dial in local numbers for over 60 countries. 

The P3500M has a wide angle lens with a 125° camera. This creates a face-to-face meeting experience for as many attendees as possible.
Ricoh Senior Product Manager Michele Bisceglie said "Our customers require solutions that empower them to connect and collaborate despite distance and complexity. Cloud-based conferencing systems allow for unlimited video calls and sessions with no additional infrastructure. All the communications via P3500M are encrypted and secure."

For more information on Ricoh's extensive range of hardware, software and services, visit www.ricoh-europe.com.