Ebook
Invoicing: Why and how to go truly digital
By 2035, 'true' digital invoicing adoption is set to quadruple.
But what divides genuine e-invoicing from other digitization? Which approaches will deliver big savings, easier compliance and work-from-anywhere flexibility? 
In this eBook from our industry-leading partner Pagero, you'll learn:
Why businesses and governments are pushing hard for e-invoicing
How adoption is progressing, and which forces are driving the shift
Which pitfalls could reduce returns from e-invoicing – and how to avoid them
What Peppol is and why it's key to smooth cross-border commerce
Which steps you should take to get the greatest value as you switch to e-invoicing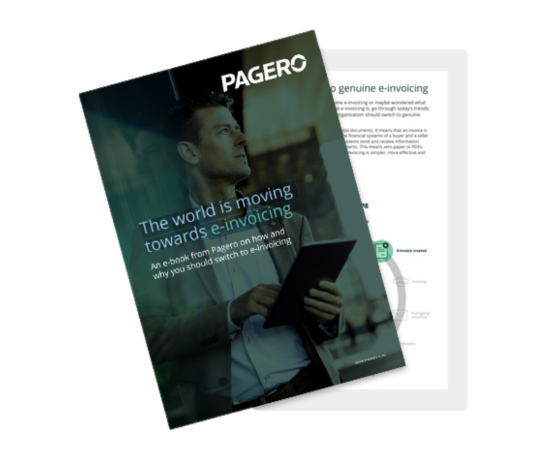 DOWNLOAD THE EBOOK
Fill out the form below to receive your copy of the eBook. Fields with asterisk (*) are mandatory.