Ricoh Smart Application Site
Innovate the way you work with Ricoh's Smart Application Site
We are all familiar with apps: we use them on a daily basis. Ricoh's Smart Application Site allows you to incorporate apps on your MFP, simplify your everyday processes and make the most of your investment. Via this application downloading website on Ricoh's Smart Operation Panel you can easily install, uninstall and update apps yourself. No extra help required, it works just like on your mobile device.
The apps are designed for your specific business needs and help streamline your workflow. You simply download the app(s) of your choice and make the MFP's user interface your own. Innovating the way you work has never been this easy!
---
Accessibility App
For multifunction printer users with visual impairments.
The Accessibility App supports people with visual impairments, allowing all the same printer functionality that is available to users with normal sight.
The Accessibility App uses talkback technology and specially designed screens with a simple, consistent layout featuring larger buttons and fonts, inverted colours, and optimised contrast levels.

This App must be installed by an engineer. Please contact your Ricoh representative for more information.


---
Scan to folder helper
An easy way to set up folders for scanned documents
Scan to Folder Helper makes it easy for users to set up folders for when they want to scan documents directly to a particular location. An easy-to-follow on-screen guide in the app provides a simple, step-by-step guide to setting up a destination folder for scanned documents. Each user can allocate a unique save folder for their individual account, for fast, convenient access to their documents at a later date.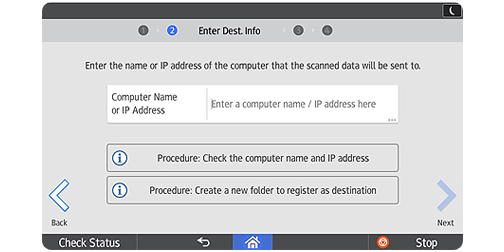 ---
ID Card Copy
Quickly make a paper copy of an ID card
Our ID Card Copy app makes it possible to quickly make a paper copy of an ID card. Guiding users through each step of the process using an intuitive visual interface, the app makes it easy to print both the front and back of the card on a single sheet of paper.
By simplifying the process of making a single, useable record of an ID card, the app saves users time and increases convenience.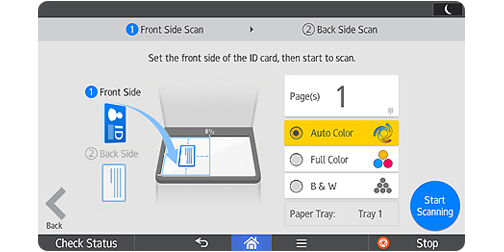 ---
Conference Concierge
Support the creation of handouts for events and meetings
Ricoh's Conference Concierge app simplifies and speeds up the process of creating supporting materials for conferences and events. Easy-to-follow on-screen instructions guide users through the process of creating copies of key documents, ensuring that these are in the right size, format and orientation for their intended use.
By using the Smart Operation Panel to simplify and streamline this process, users can save time preparing for events and ensure that presentations are reinforced by impactful supporting materials.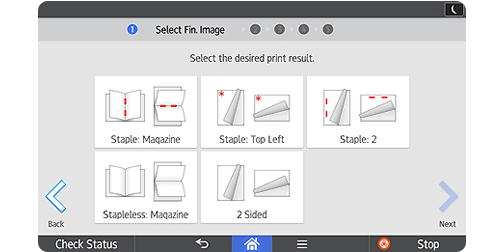 ---
Go to the application site
Visit the application site to download the latest applications