Walter Digital chooses Ricoh Pro VC60000 technology
Ricoh Europe, London, 24 January 2017 – Walter Digital has invested in a Ricoh Pro VC60000 digital inkjet press to increase efficiency and productivity. 

The fourth generation family-run German digital and offset print services provider specialises in mailings, point-of-sale-material, marketing collateral and manuals.  It is managed by brothers Axel and Felix Walter.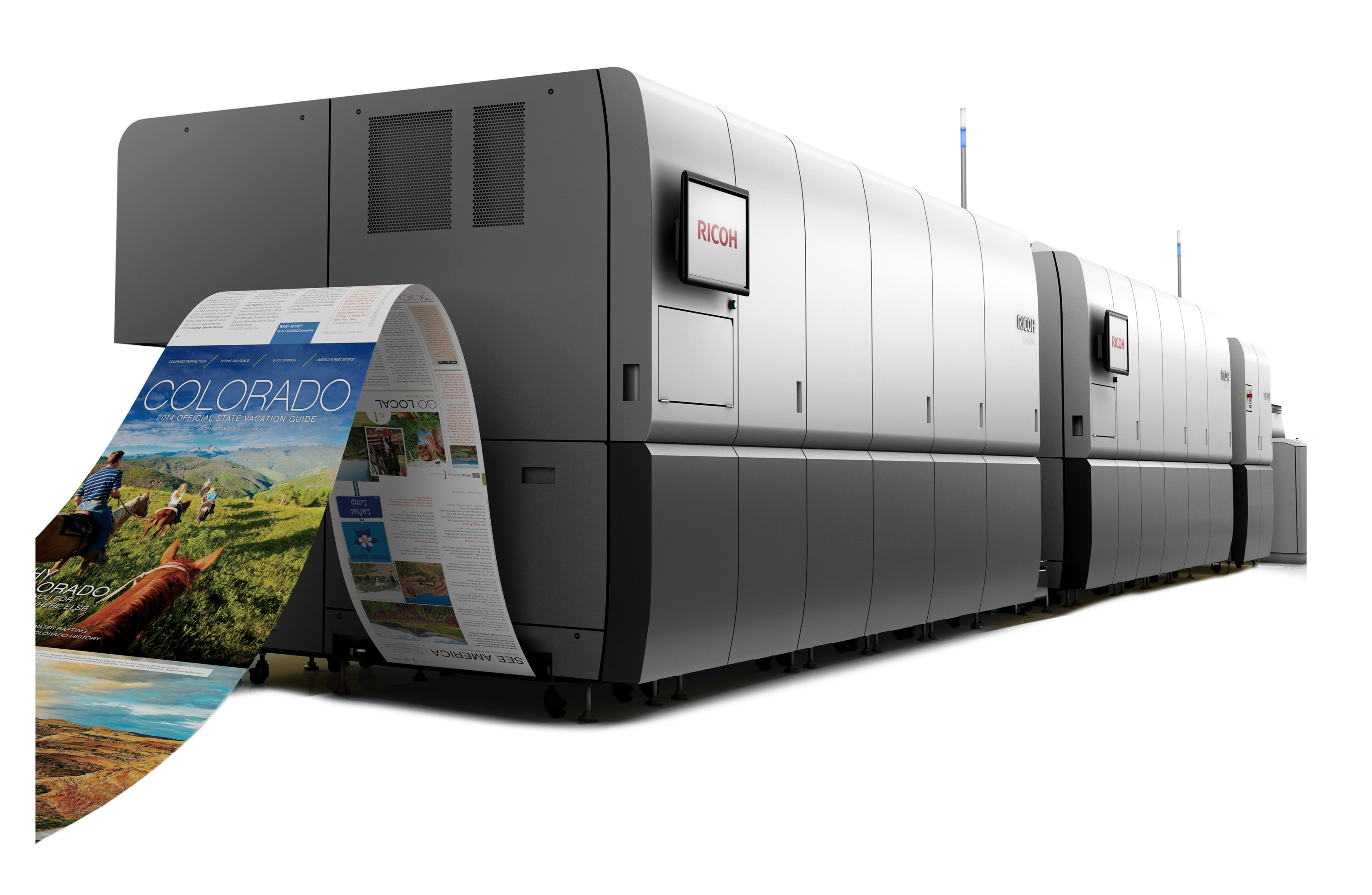 Axel says: "With the Ricoh Pro VC60000 our customers will benefit from a technology platform that combines the features of both digital and offset production. They are high print quality, broad media handling and output performance just like offset printing, combined with the versioning and flexibility of digital printing."

Felix adds: "We are investing in a technology platform that will become a fully integrated part of our production workflow. It will enable us to further increase efficiency and productivity. As a solution provider for extensive and multifaceted jobs, including both data processing and logistics, this installation is a natural step in the expansion of our production printing capability."

Walter Digital became part of the Heer Media Group in October 2016. Tino Heer, Managing Director of Heer Media Group, says: "The digitisation of communication and print production is a core element of the overall digital transformation of all social and industrial areas. Technological innovation is crucial to remaining competitive and further market growth."

Benoit Chatelard, Vice President, Production Printing, Ricoh Europe, commented: "Walter Digital's choice of Ricoh is proof of our strength and capacity as a partner and the quality of our inkjet technology. This success further consolidates our position as a leading technology provider in the commercial printing industry."

The Ricoh Pro VC60000 will be running at Hunkeler Innovationdays 2017, Messe Lucerne, Switzerland, from February 20 to 23.
| About Ricoh |
Ricoh is empowering digital workplaces using innovative technologies and services that enable individuals to work smarter from anywhere.
With cultivated knowledge and organizational capabilities nurtured over its 85-year history, Ricoh is a leading provider of digital services, information management, and print and imaging solutions designed to support digital transformation and optimize business performance.
Headquartered in Tokyo, Ricoh Group has major operations throughout the world and its products and services now reach customers in approximately 200 countries and regions. In the financial year ended March 2022, Ricoh Group had worldwide sales of 1,758 billion yen (approx. 14.5 billion USD).
For further information, please visit www.ricoh-europe.com
© 2023 RICOH COMPANY, LTD. All rights reserved. All referenced product names are the trademarks of their respective companies.
For further information, please contact: 
Ricoh Europe PLC
Charlotte Fernandez
E-mail: media@ricoh-europe.com
Homepage: www.ricoh-europe.com
Join us on Facebook: www.facebook.com/ricoheurope
Follow us on Twitter: www.twitter.com/ricoheurope
Follow us on LinkedIn: http://linkedin.com/company/ricoh-europe
Visit the Ricoh media centre at: www.ricoh-europe.com/press