Ricoh's 'lights out' production workflow enhances customer experience in Alzheimer's Research initiative
Ricoh Europe, London, 26 June 2018 – Ricoh has made 'lights out' end to end print production a reality as the back end to its newly launched Printed Memories portal for personalised postcards in support of Alzheimer's Research.
The online tool helps people living with Alzheimer's and other dementias stay connected to their families and friends while raising funds for the charity. It is open to everyone to use and allows people to upload a familiar picture and add a message to form a digital postcard. The sharing of these images is intended to help stimulate brain activity and the remembering of events, places and people.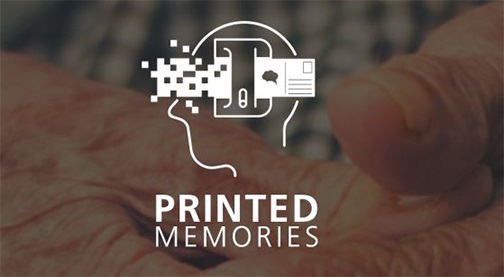 Ricoh solutions create a 'lights out' production process 
A number of highly responsive Ricoh software solutions work together to create a seamless end-to-end production process. The portal at www.printed-memories.com and personalisation functionality is provided by Ricoh's MarcomCentral while Ultimate Impostrip imposes print ready PDF files.  Ricoh Process Director optimises and automates the workflow, TotalFlow Production Manager schedules the jobs and Ricoh's MIS solution Avanti Slingshot - manages the print production and business processes. 
Each postcard job is seamlessly pre-flighted, batched, imposed on the sheet, printed on a Ricoh ProTM C9110 digital colour sheet fed press, approved and mail marked to reduce postage costs. Once completed and dispatched a notification is sent requesting the money to be deducted from the customer's credit card. A donation of £1 is then collected with all proceeds going to Alzheimer's Research. The entire process takes place at Ricoh's European Customer Experience Centre in Telford, central England. 
Eef de Ridder, Vice President, Commercial Printing of the Commercial & Industrial Printing Group, Ricoh Europe, comments: "We are proud to support Alzheimer's Research. We believe that this quick and easy to use service with a streamlined print production process will help to generate vital funds to help Alzheimer's Research's hugely important work." 
For more information visit www.printed-memories.com.