Ricoh selected in the FTSE Blossom Japan Sector Relative Index
TOKYO, April 8, 2022 – Ricoh Company, Ltd. has been selected for inclusion in the FTSE Blossom Japan Sector Relative Index.
The FTSE Blossom Japan Sector Relative Index is created by global index provider FTSE Russell*. It reflects the performance of Japanese companies that demonstrate strong environmental, social and governance (ESG) practices relative to their respective sectors and is designed to be sector neutral. To promote the transition to a low-carbon economy, companies with particularly high greenhouse gas emissions are included only if their improvement efforts are positively evaluated using the TPI Management Quality Score.
The FTSE Blossom Japan Sector Relative Index is used as a benchmark for ESG-based passive investment by Japan's Government Pension Investment Fund (GPIF), one of the world's largest public pension management organizations.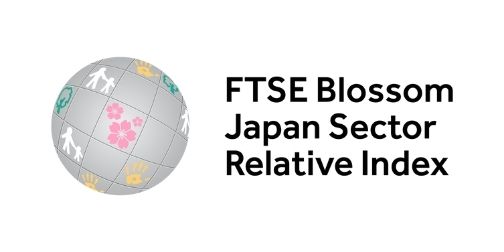 In addition to this Index, Ricoh has continuously been recognized in the FTSE4Good Index Series and the FTSE Blossom Japan Index.
Ricoh's approach to sustainability is to pursue a sustainable society through a Three Ps Balance—Prosperity (economic), People (society), and Planet (environment). In order to realize this desired society, Ricoh has identified seven material issues in two areas, "Resolving social issues through business" and "Robust management infrastructure," set 17 relevant ESG targets, and endeavors to incorporate them into group-wide efforts. 
Ricoh will contribute to achieving the Sustainable Development Goals agreed upon by the international community by solving social issues through business and realizing a sustainable society.
* As a wholly-owned subsidiary of the London Stock Exchange (LSE) Group, FTSE Russell has been selecting companies for inclusion in their FTSE4Good Index since 2001 and focuses on companies demonstrating strong ESG practices.