Ricoh publishes the Ricoh Group Integrated Report 2020
TOKYO, November 30, 2020
– Ricoh Company, Ltd. has published the English language version of the
Ricoh Group Integrated Report 2020
, which provides an informative overview of how the Ricoh Group creates new value intending to address the needs of all stakeholders, including shareholders and investors.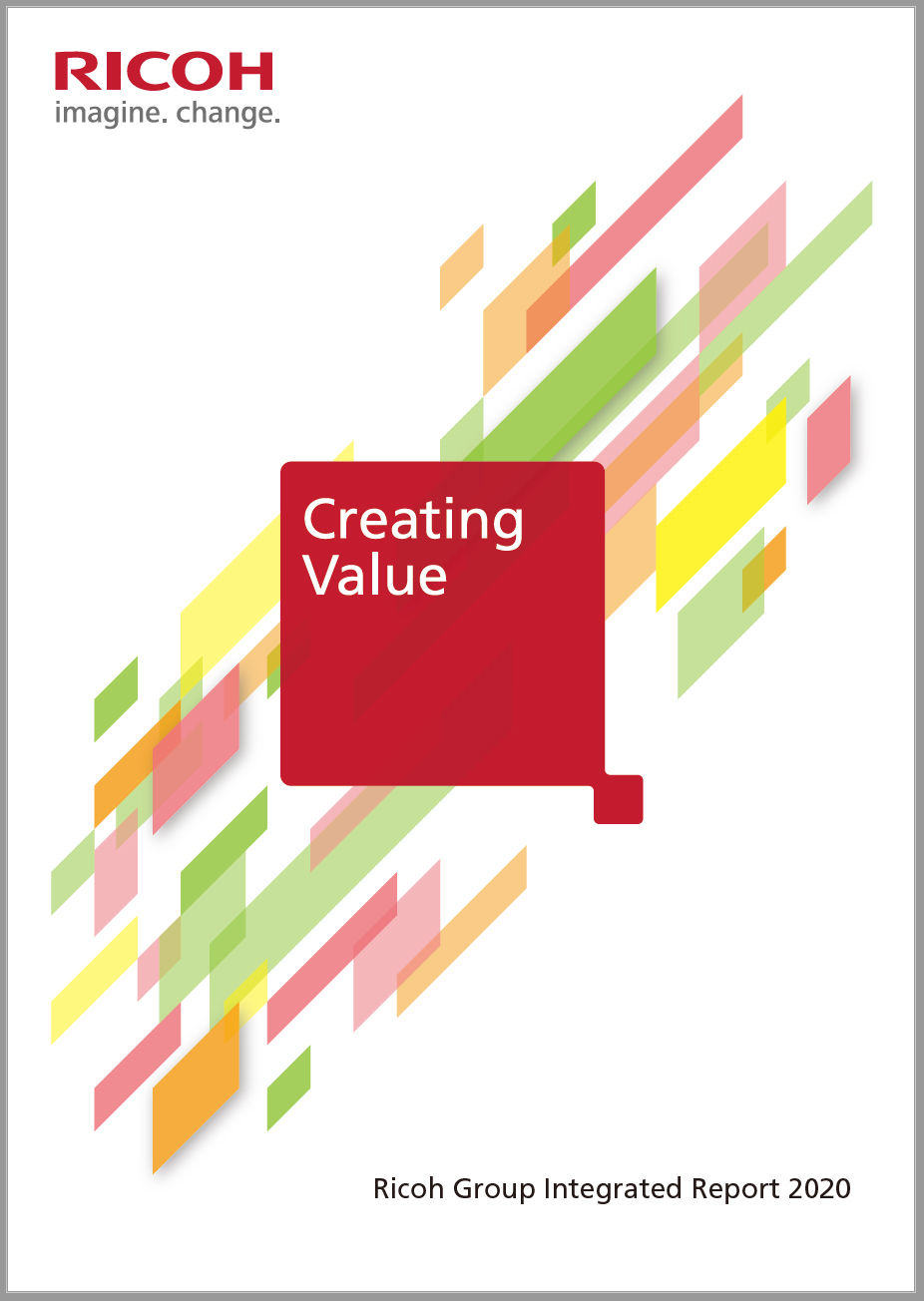 This report aims to deepen understanding of the Ricoh Group's long-term efforts to improve corporate value by organizing and succinctly presenting its management policies, financial and ESG information. This edition focuses on initiatives in fiscal year 2020, which Ricoh has positioned as a year of emergency response and gearing up. Key focuses are on efforts to tackle a post-pandemic business climate and reaffirm Ricoh as a digital services company. Ricoh has augmented the Integrated Report with the ESG Data Book and its websites to strengthen overall ESG disclosure.
Ricoh seeks to gain stakeholder understanding and support about various aspects of its corporate activities while leveraging feedback to enhance its operations and corporate value.
Related Information