Ricoh presents inspirational marketing solutions and direct mail opportunities at its first B2B Marketing Expo
Ricoh Europe, London, 23 January 2018 – At its first B2B Marketing Expo, Ricoh will engage the European marketing community on the opportunities offered by its marketing solutions, including in the resurgent field of direct mail.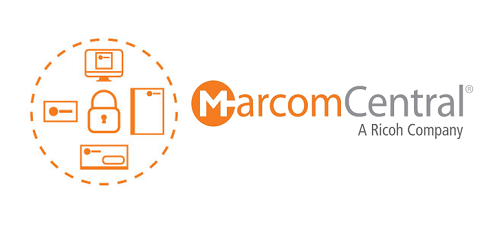 This year, Europe's biggest sales and marketing exhibition and conference mix takes place at ExCel, London from March 21-22. The event is expected to attract more than 10,000 senior marketers.

Erwin Busselot, Business Innovations & Solutions Director, Commercial Printing, Commercial and Industrial Printing Group, Ricoh Europe, comments: "Ricoh continues to work on bridging the world of electronic, data driven marketing and data driven print. This event is a great opportunity to meet thousands of marketers, face to face, to prove the power of print and discuss why companies have started to add data driven direct mail to their media mix again. Excitement is growing in the direct mail arena as inspiring, targeted print proves to be a highly effective way of engaging recipients, especially when within a multichannel campaign environment."

This excitement builds on positive Royal Mail figures that state 92% of direct mail is opened with 48% of UK adults taking action after receiving a piece of direct mail. It also achieves a higher return on investment than online marketing at £3.22 for every £1 spent. 

The power of print will also be highlighted by Ricoh's outstanding digital colour printers with special capabilities. These enable marketers to design inspiring campaigns - including fully personalised direct mail - with high impact effects created using white, clear gloss or neon toners.

Ricoh`s range of marketing software includes MarcomCentral, which lets brands and agencies centrally manage marketing assets to ensure brand control. FusionPro, an Adobe plug-in that manages personalised printing will also be demonstrated. 

With GDPR nearing, Ricoh will showcase its automated solution to cleanse and enrich customer data: /data.mill, which supports compliance with Article 5 of the GDPR through "privacy by design". 

Demonstrated too will be Clickable Paper, an app that bridges print and online content, using image recognition of a printed or digital image to enable access to multiple web sites from a user's device. 

Ricoh will also present the latest in fast promotional wear production with direct to garment (DTG) inkjet technology that prints directly on textiles. The B2B Marketing Expo will be the first British showing, and to a marketing audience, of Ricoh's groundbreaking entry level Ri 100 DTG printer.