Ricoh focuses on end-to-end workflow flexibility at Hunkeler Innovationdays 2017
Ricoh Europe, London, 19 January 2017– Ricoh will showcase its expertise and innovation-led ethos in the production printing space at Hunkeler Innovationdays 2017. At Messe Lucerne, Switzerland from 20 to 23 February, Ricoh will present its continuous feed and cutsheet production presses, as well as recent additions to its growing software solutions portfolio.

The biennial event showcases solutions and practical applications to support fast-paced change in digital printing and finishing. Ricoh will feature the innovative Ricoh ProTM VC60000; demonstrating both roll-to-roll and roll-to-cut finishing capability with dynamic perforation enabled by Hunkeler systems. Also on show will be the Ricoh ProTM C9100 colour cutsheet digital production press.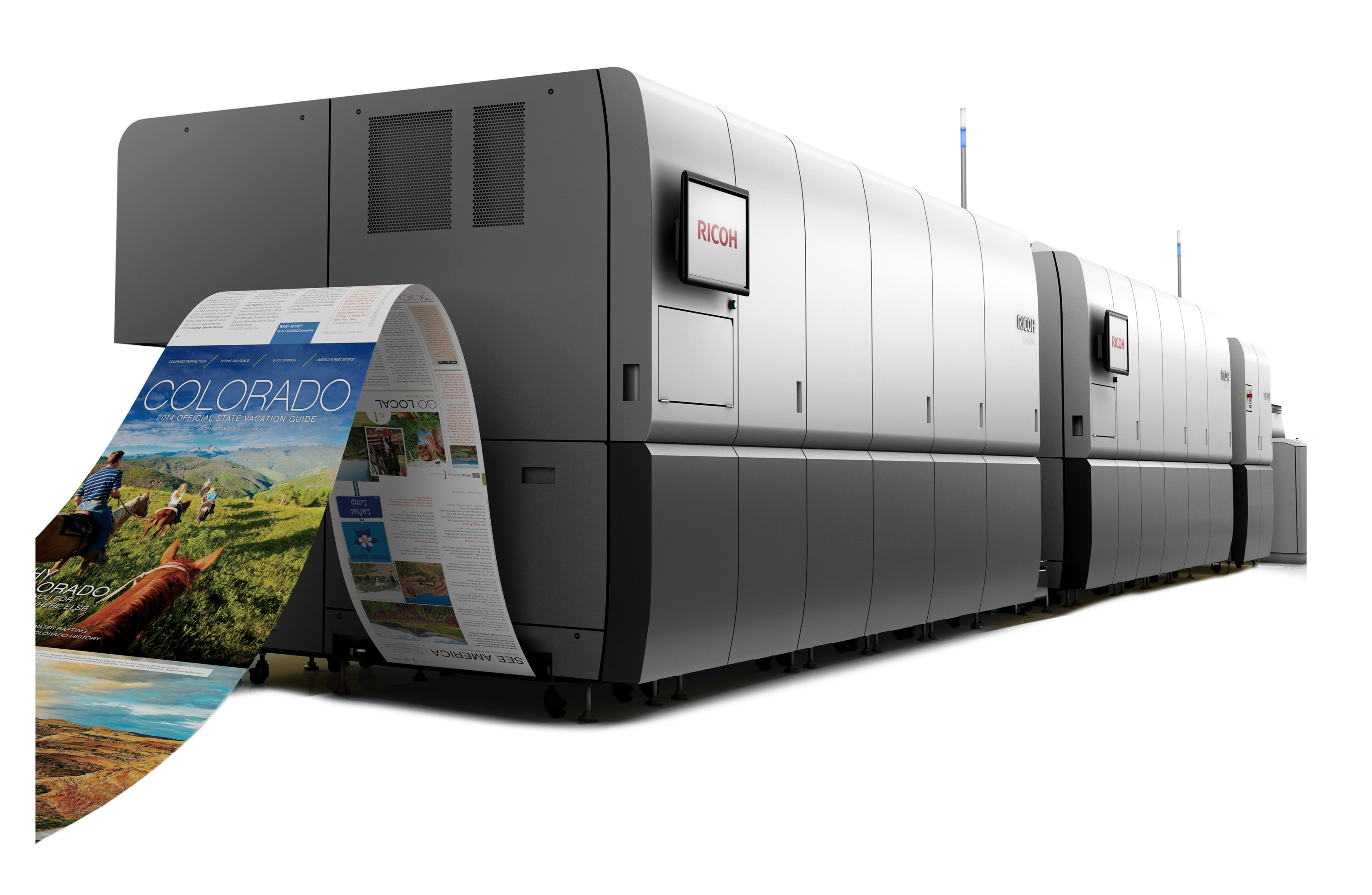 A broad range of pre-printed and show-produced samples will demonstrate a variety of creative possibilities. This include perfect bound books for the publisher Elwin Street and the guide for the Speed of Light photography exhibition. Posters, postcards, loyalty cards and statements will also be on show. There will also be a direct mail application featuring three different duplex A4 mail pieces output to different devices. 

Ricoh's Digital Book Printing Solution (which is designed to manage the challenges of on demand book printing) with TotalFlow BatchBuilder and an integrated workflow for a direct mail application will also be on display. Furthermore, the automated configuration of imposition and setup of inline finishing using Ricoh ProcessDirector 3.5 will be demonstrated.

Benoit Chatelard, Vice President, Production Printing, Ricoh Europe, says: "By presenting our digital continuous feed and cutsheet print solutions side-by-side we will show how workflows can easily be switched to maximise efficient, colour consistent production. Supported by Ricoh's dedicated workflow solutions, commitment to research and development and a global service team, visitors will leave Hunkeler Innovationdays with a clear picture of how to enhance their operations by opening new worlds of opportunity with Ricoh."

Ricoh is also proud to again sponsor the DOXNET lectures and networking event.