Ricoh Business Booster EDGE launches to accelerate growth and business resilience
Ricoh Europe, London, 16 October 2020 – Ricoh Business Booster EDGE (RBB EDGE) is bringing development tools that create stronger business models to accelerate growth and drive production digitalisation for Print Service Providers (PSPs).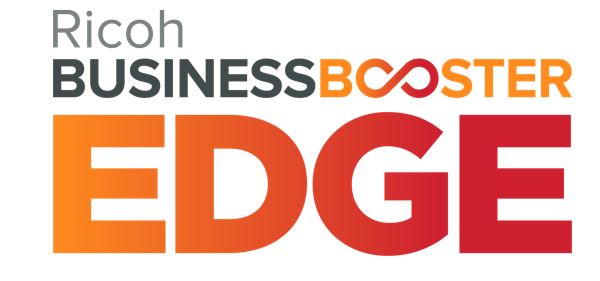 Building on the successful Ricoh Business Booster educational website, RBB EDGE is being launched to deliver a more personalised  consultancy and tailored post-sales support for PSPs. The unique digital print development programme will support clients looking to offer new services and develop enhanced value propositions with tools, advice and methodologies. Business owners, production directors, print sales and marketing professionals will benefit from:
Experiencing how innovation can deliver new revenue and drive efficiency.
Discovering how to create and build new business models.
Creating effective marketing plans using innovative marketing techniques and technology.
Learning routes to growing value to new and existing clients. 
Elevating print salespeople's potential to capitalise on new digital print opportunities.
Developing customer communications management strategies for clients.
A vital step in building new value is for PSPs to create strong and sustainable business models. To help achieve this Ricoh will be partnering with business planning specialist Strategyzer. Operations will benefit from Strategyzer's proven methodologies and platform in strategic planning to develop a successful business model. It will also enable RBB EDGE users to adapt and transform by effectively implementing and testing new ideas and approaches.
Eef de Ridder, Vice President, Commercial and Industrial Printing Group, Ricoh Europe: "The pandemic led us to accelerate the introduction of RBB EDGE – and adapt the programme's focus to supporting PSPs as they pivot into the new world of print. The entire programme will cover a multitude of areas where our clients have asked for help which includes capitalising on the opportunities arising from an effective ecommerce (web2print) strategy. And helping them to design and implement marketing strategies to attract new clients."
RBB EDGE is being introduced across EMEA over the next six months.
For more information visit www.ricoh-europe.com.