Ricoh awarded Silver Class recognition in S&P Global's Sustainability Yearbook 2021
Tokyo, 19 February 2021 – Ricoh has received the prestigious Silver Class distinction in the 2021 Sustainability Yearbook from S&P Global, the leading organisation in socially responsible investment (SRI) assessments.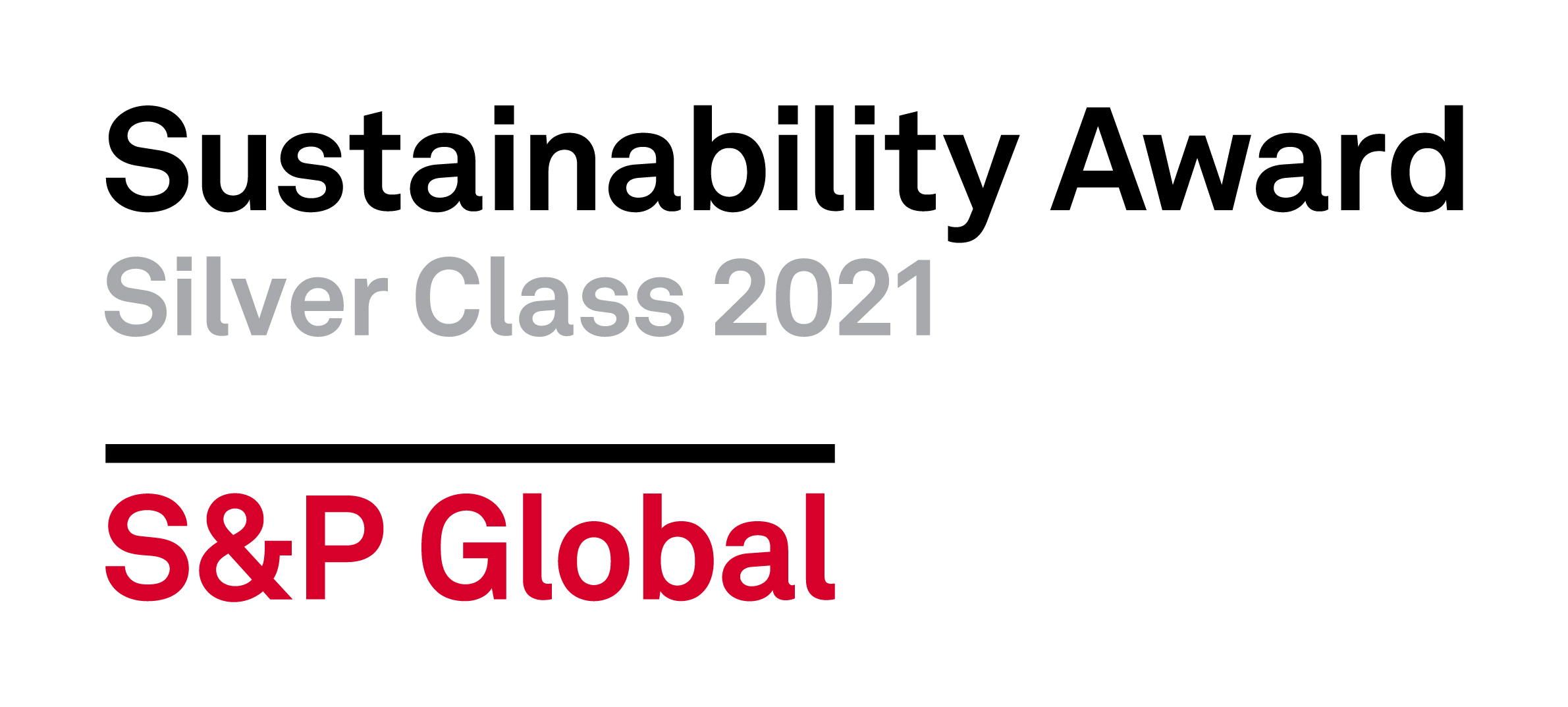 Each year, S&P Global assesses the sustainability performance of approximately 3,500 major companies worldwide in three areas: Economy, Environment, and Society. It announces the companies that are included in the Dow Jones Sustainability Indices and recognises those selected for outstanding sustainability efforts by awarding Gold, Silver, and Bronze Class distinctions in each industry group.
Ricoh was included in the Computers & Peripherals and Office Electronics category and obtained the industry's best score in 11 categories: Codes of Business Conduct, Supply Chain Management, Tax Strategy, Information Security, Innovation Management, Environmental Reporting, Environmental Policy & Management Systems, Climate Strategy, Social Reporting, Human Rights, and Human Capital Development.
Ricoh has identified seven material issues, set 14 ESG priority targets, and incorporated them into the Group's business strategies. Ricoh will contribute to achieving the Sustainable Development Goals agreed upon by the international community. This is done by solving social issues through business and realising a sustainable society.
For more information visit www.ricoh-europe.com.