Ricoh awarded highest Gold rating in EcoVadis Global Supplier Survey
Ricoh Europe, London, 31 January 2020 – Ricoh Company, Ltd. has once again received the highest Gold rating in the sustainability survey conducted by EcoVadis. Since receiving its first Gold rating in 2014, Ricoh has consistently received the highest rating in the survey.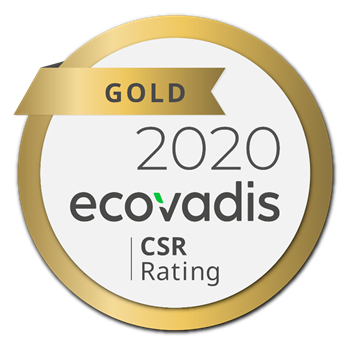 EcoVadis assesses suppliers from 155 countries and across 198 business sectors on corporate policies, initiatives and achievements in areas concerning the Environment, Labor & Human Rights, Ethics, and Sustainable Procurement. Ricoh submitted its sustainability data to EcoVadis for evaluation and was ranked within the top 5% of all companies surveyed.
Many global companies are eager to improve sustainability across their entire supply chain. Sustainability performance has become an important factor for supplier selection. It is also becoming increasingly common for customers to ask Ricoh to submit its EcoVadis assessment results as part of the supplier selection process.
Ricoh recognises this Gold rating as a testament to its ongoing activities to support the Sustainable Development Goals (SDGs).
Relevant content