Print Service Providers and enterprises given marketing services boost with Ricoh and Quadient collaboration
Print Service Providers and enterprises given marketing services boost with Ricoh and Quadient collaboration
Combined software expertise enables smoother management of large-scale campaigns 
Ricoh Europe, London, 30 March 2022 – Ricoh has joined forces with Quadient, a powerful force in customer communication related solutions, to enable Print Service Providers (PSPs) and enterprises to make a smooth transition into marketing service provision for large scale campaigns.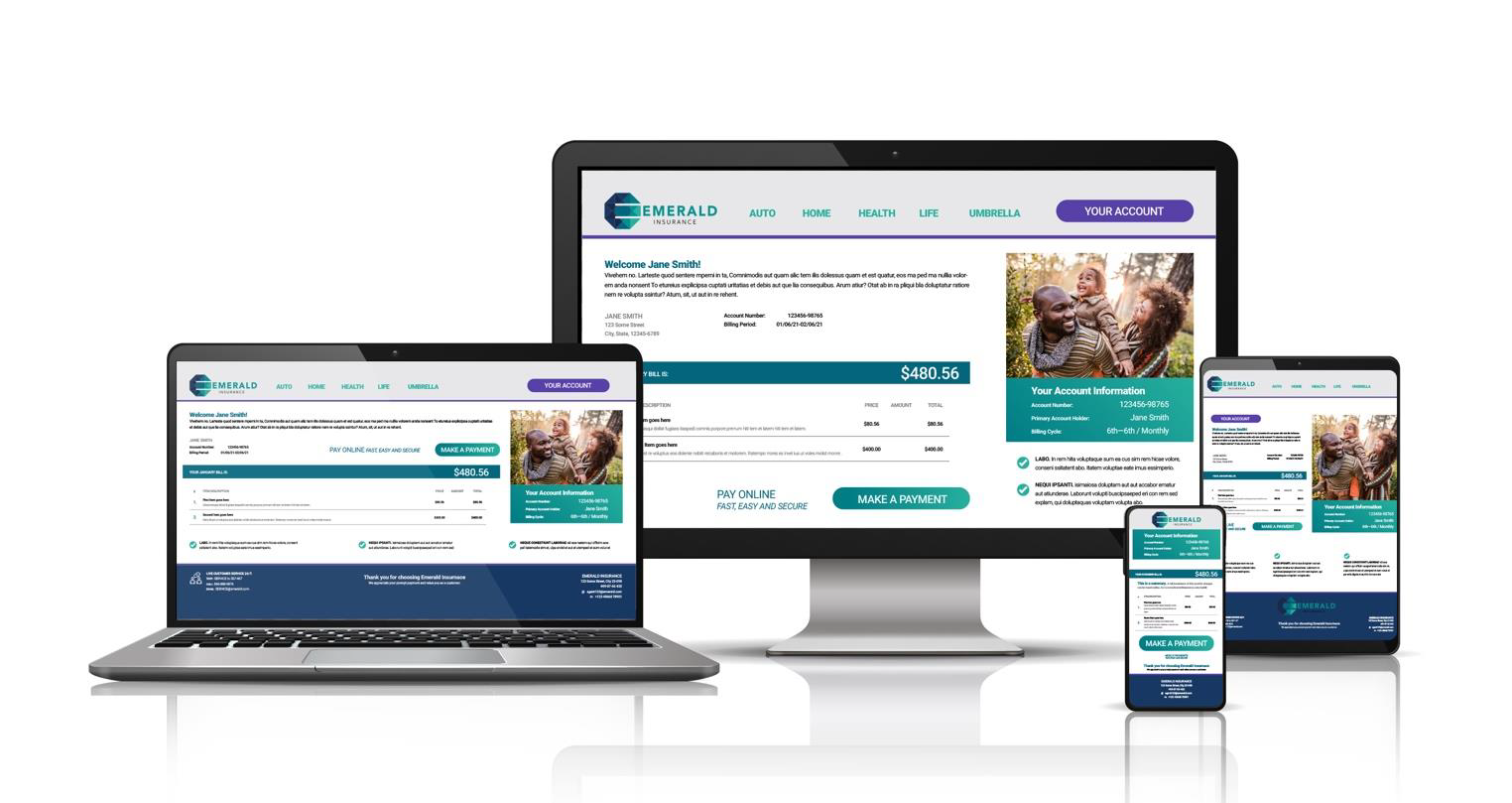 Quadient is an international company specialising in business process automation, customer experience management, and mailing equipment. Quadient Inspire software rapidly creates communication templates for physical and digital channels from a single design interface. Using a drag and drop approach, powerful communications can be built to share content and messages across multiple channels. 
RICOH ProcessDirector™, Ricoh's automated end to end workflow management solution, offers tight integration with Quadient Inspire to manage the end-to-end processes. It combines its best in class production and output capabilities with Quadient Inspire's omnichannel and customer journey mapping capabilities. This allows PSPs and enterprises to create and manage integrated omnichannel campaigns, combining physical and digital communications on the fly. This can include print, HTML 5 based web and e-mail, text, and even WhatsApp communications. The level of interaction achieved can be recorded and detailed in a complete campaign report and dashboard.
Both solutions are listed in the 2021 Gartner Market Guide for Customer Communication Management. The guide highlights vendors representative of the CCM market.
With RICOH ProcessDirector and Quadient Inspire, PSPs and enterprises can efficiently manage:
The end-to-end process and granular object level tracking.
Large scale campaign capabilities for sectors such as banking and utilities. 
High end composition and templating for a range of output channels.
Intelligent content targeting for the most engaging communication. 
Complex and visually appealing designs to capture interest.
A range of omnichannel delivery methods to enhance engagement rates.
Reports and dashboards for tracking, and the responsive coordination of campaigns.
Clive Stringer, Director Continuous Feed, High End Software, Ricoh Graphic Communications, Ricoh Europe, comments: "The software solutions combine to support PSPs and enterprises transforming into marketing services providers. This enables them to manage large scale complex campaigns. Working together RICOH ProcessDirector and Quadient Inspire provide a unified, end to end, integrated campaign approach for customer communications programmes of all sizes. Individualised data is collated accurately and presented in a visually pleasing way using responsive design. This ability to intelligently manage communications ensures the inclusion of relevant, interesting, and engaging content. Delivery via the preferred medium prompts greater interaction and response rates."
Quadient Inspire is immediately available from Ricoh across EMEA.
For further information please visit www.ricoh-europe.com
| About Ricoh |
Ricoh is empowering digital workplaces using innovative technologies and services that enable individuals to work smarter from anywhere.
With cultivated knowledge and organizational capabilities nurtured over its 85-year history, Ricoh is a leading provider of digital services, information management, and print and imaging solutions designed to support digital transformation and optimize business performance.
Headquartered in Tokyo, Ricoh Group has major operations throughout the world and its products and services now reach customers in approximately 200 countries and regions. In the financial year ended March 2022, Ricoh Group had worldwide sales of 1,758 billion yen (approx. 14.5 billion USD).
For further information, please visit www.ricoh-europe.com
© 2023 RICOH COMPANY, LTD. All rights reserved. All referenced product names are the trademarks of their respective companies.
For further information, please contact: 
Ricoh Europe PLC
Charlotte Fernandez
E-mail: media@ricoh-europe.com
Homepage: www.ricoh-europe.com
Join us on Facebook: www.facebook.com/ricoheurope
Follow us on Twitter: www.twitter.com/ricoheurope
Follow us on LinkedIn: http://linkedin.com/company/ricoh-europe
Visit the Ricoh media centre at: www.ricoh-europe.com/press