Paragon expands direct mail capabilities with Ricoh Pro™ VC70000 technology
Ricoh Europe, London, 26 January 2021 – Paragon Customer Communications, the UK's largest producer of direct marketing print collateral, has expanded its direct mail capabilities on coated media following investment in a Ricoh Pro™ VC70000 high speed colour inkjet press.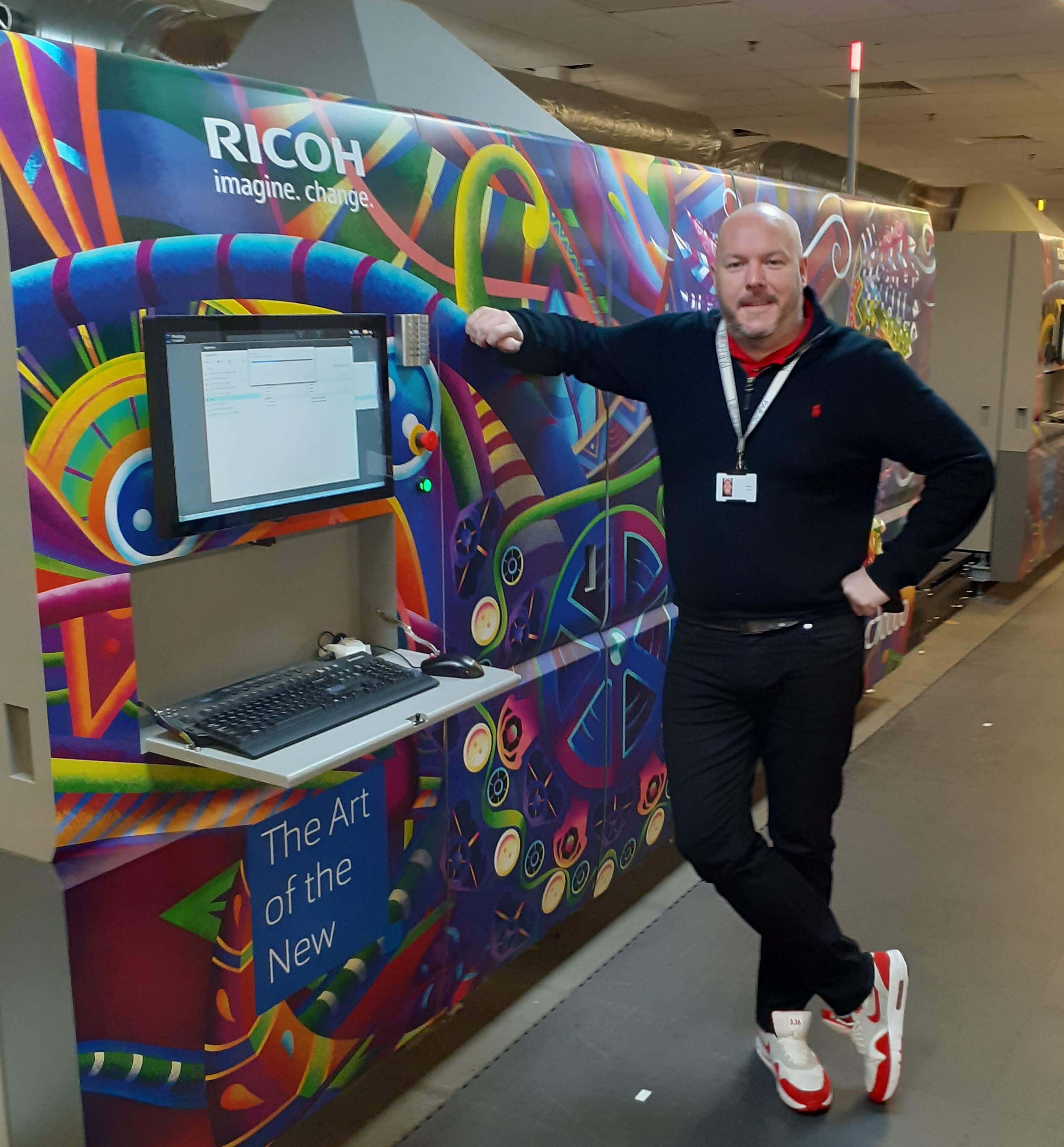 The new press joins two existing Pro™ VC60000 systems at the east London site and expands Paragon's capacity to produce offset quality direct mail, financial reports such as pension plans as well as letters and shelf labels. Paragon has also implemented
RICOH Process Director™
software to support smoother production workflow management across multiple sites.
The investment continues Paragon's commitment to innovative technology and follows installation of Europe's first Ricoh Pro™ V20100 mono continuous feed inkjet solution 18 months ago chosen to expand book on demand services. The Pro VC70000 delivers an array of printing options, including personalised content for perfect bound books and folded sections. Covers are produced on a recently added Ricoh Pro™ C9210 colour sheetfed press.
Clive Stringer, Director of Continuous Feed Print and High-End Software, Commercial and Industrial Printing Group, Ricoh Europe, says: "We are proud to be working with Paragon on the next step of its growth strategy. We have a longstanding relationship, with Paragon being an early adopter of Ricoh inkjet technology, starting over a decade ago. The Pro VC70000 will accelerate the transfer of offset print to digital and allow it to stand out from the crowd, while potentially saving up to 40% in paper costs."
Dave Phillips, Site Director at Paragon Customer Communications, comments: "Our latest Ricoh investment will allow us to diversify our product offering. We value the input of Ricoh to our business both in terms of technology and as a partner in developing new business."
| About Ricoh |
Ricoh is empowering digital workplaces using innovative technologies and services that enable individuals to work smarter from anywhere.
With cultivated knowledge and organizational capabilities nurtured over its 85-year history, Ricoh is a leading provider of digital services, information management, and print and imaging solutions designed to support digital transformation and optimize business performance.
Headquartered in Tokyo, Ricoh Group has major operations throughout the world and its products and services now reach customers in approximately 200 countries and regions. In the financial year ended March 2022, Ricoh Group had worldwide sales of 1,758 billion yen (approx. 14.5 billion USD).
For further information, please visit www.ricoh-europe.com
© 2023 RICOH COMPANY, LTD. All rights reserved. All referenced product names are the trademarks of their respective companies.
For further information, please contact: 
Ricoh Europe PLC
Charlotte Fernandez
E-mail: media@ricoh-europe.com
Homepage: www.ricoh-europe.com
Join us on Facebook: www.facebook.com/ricoheurope
Follow us on Twitter: www.twitter.com/ricoheurope
Follow us on LinkedIn: http://linkedin.com/company/ricoh-europe
Visit the Ricoh media centre at: www.ricoh-europe.com/press