Digital communications enjoy vibrant neon lift with unique Touch7 Colour Guides from Ricoh
Ricoh Europe, London, 28 September 2021 –  Print service providers (PSPs) can now help brands and designers create bold and vivid digital communications with the world's first neon Touch7 Colour Guides from Ricoh.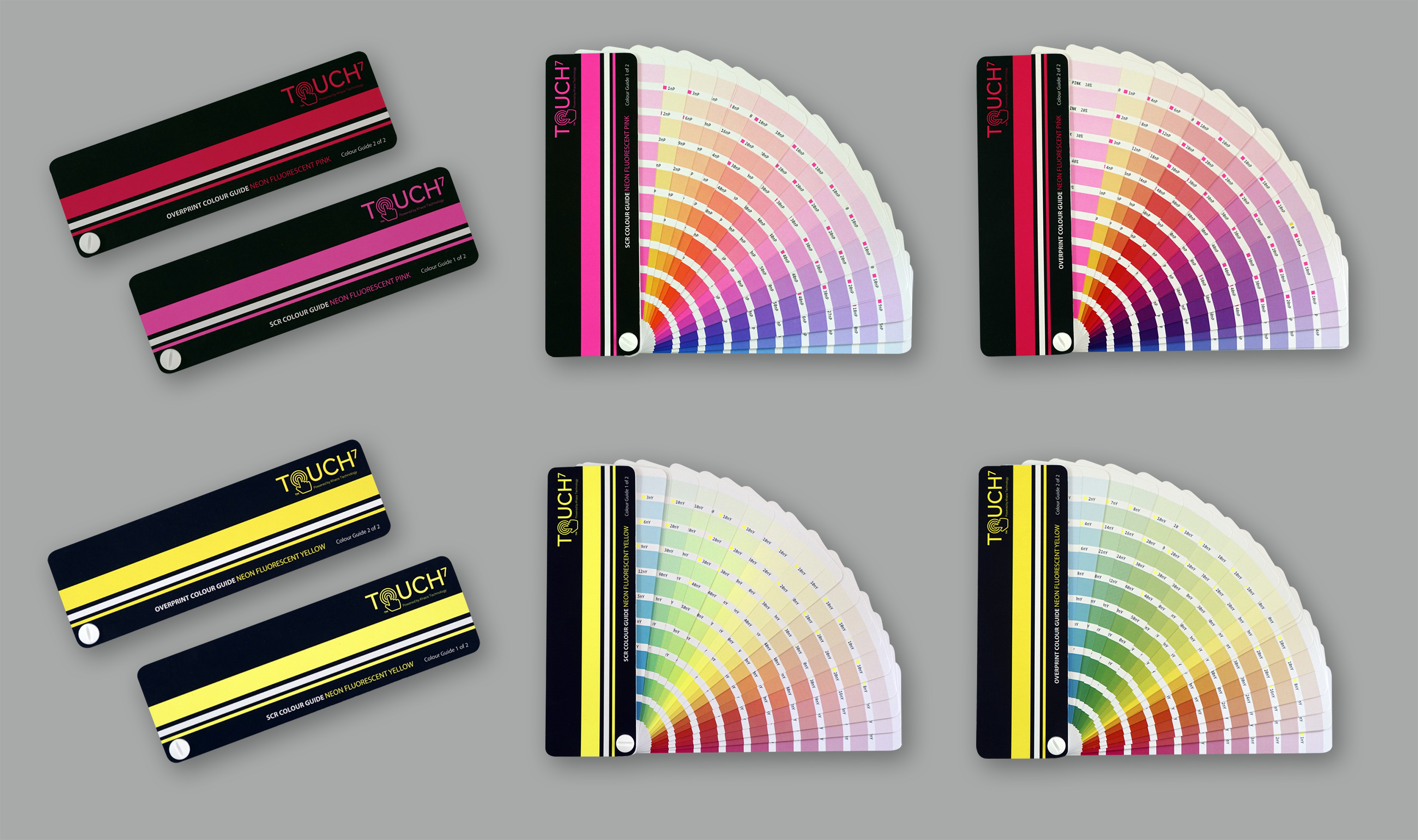 The Touch7 guides enable the consistent reproduction of 1,520 colours when running Neon Pink and Neon Yellow toners on the five colour Ricoh Pro™ C7200X digital colour sheetfed press. 
The fifth colour artwork can be created using the colour formulae specified in four guides. They are:
Neon Yellow and Neon Pink SCR (Source Colour Removal) Guides, where the source colour is removed from the CMY and replaced with the neon toner to create a cleaner and lighter range of neon hues
Neon Yellow and Neon Pink Overprint Guides, where the neon toner is printed on top of the CMY to increase the saturation of the colour.
The capability can open huge opportunities for creative printers according to North American Publishing Company Research's
Adding Value to Digital Printing
study. It found that brand owners will pay an average premium of 33% for neon colours.
It also reported that 55% prefer to work with print providers who provide unique ideas to enhance print and 51% like to partner with operations that proactively educate on new technologies and special effects.
Richard Ainge founder and Chief Technology Officer of Touch7, states: "Every colour in these world first digital neon colour guides uses a neon toner to produce bright, vibrant, punchy, results and extend the gamut of the Ricoh press. They range from deep saturated red colours, violets, and blues to subtle pastel shades. Their creation as a fifth colour file is simple and logical."
Eef de Ridder, Vice President, Graphic Communications Group, Ricoh Europe, comments: "Colour guides have long been associated with Pantone® but its Neon and Pastel colour guides are not suited to digital production. The Touch7 guides feature 1,520 digital colours and there is no need to mix spot colours or inks which can result in inaccuracy, waste, and additional costs. The guides allow the effortless and highly affordable creation of visually stunning and captivating printed results. They support inspiring design and engaging print that prompts a reaction."