Ricoh scoops prestigious design award for Accessibility App
Ricoh Europe, London, 17 October 2017 – Ricoh today announced it has won a Good Design Award for its Accessibility App.
The award is based on a comprehensive design-promotion system and recognises the company's commitment to those with visual impairments. 

The Accessibility App builds on the inherent ease-of-use of Ricoh's 10.1" Smart Operation Panel. It supports the efficient operation of Ricoh multifunction printers (MFPs) by workers with visual impairments thanks to:

Larger buttons, fonts and characters 
Inverted colours making the screen easier to read
Optimised contrast levels
Talkback technology giving feedback to users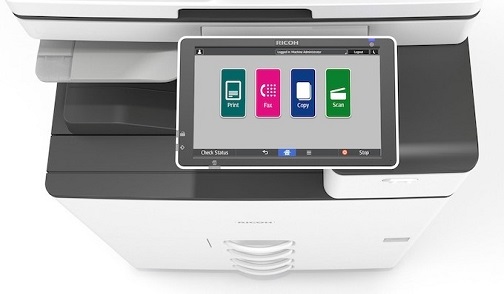 The awarding panel commented on how 'Ricoh's Accessibility App has been logically and carefully designed by incorporating the viewpoints of users with visual disorders from an early stage onwards'. They also stated that 'because it has been created without changing the usability of conventional MFPs and equipped with operation manners familiarised with smart devices, Ricoh's Accessibility App gives users a sense of safety and prompt intuitive operations'.

Javier Diez-Aguirre, Vice President, Corporate Marketing, CSR & Environment, Ricoh Europe, said: "We believe efficiency should be accessible for everyone, which is why our range of MFPs are designed to be intuitive and easy to use. The Accessibility App makes navigating our MFPs a breeze for those with visual impairments. Crucially, it also helps to establish truly inclusive digital workplaces."

For more information visit www.ricoh-europe.com/accessibility.