Ricoh's Pro™ C7100X and Color-Logic certification for MDV Ultra Silver media
Ricoh's Pro™ C7100X and Color-Logic certification for MDV Ultra Silver media expands production possibilities
Ricoh Europe, London, 14 September 2017 – Ricoh is expanding the creative choices for designers and print service providers (PSPs) with its latest Pro C7100X Color-Logic media certification.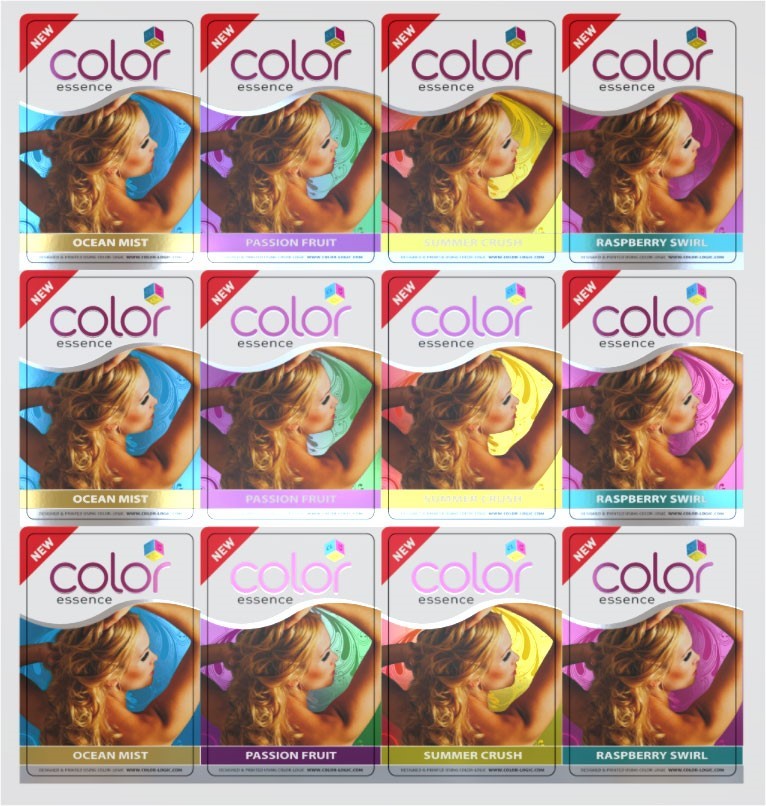 The MDV Ultra Silver substrate 360 GSM is now certified for use with the Color-Logic process on the Ricoh Pro C7100X digital colour sheet fed press. This device is applicable for digital printing with CMYK + White onto metallic substrates (such as MDV Ultra Silver). 
The Ricoh Pro C7100X combined with Color-Logic allows print service providers to achieve dynamic results. It provides brand owners, product managers, and their advertising agencies with the tools to design, preview and produce advanced print applications that allow them to stand out. 
The Color-Logic solution provides a global standard for printing on metallic substrates, opening up a wide range of advanced and special printing applications. The solution is enabled via a plug-in tool for Adobe creative applications, simplifying the design, communication and production of output files for digital print applications with white ink. A range of special effects are also possible via the Color-Logic Pattern FX option which further extends the possible applications. 
Erwin Busselot, Business Innovations & Solutions Director, Commercial and Industrial Printing, Ricoh Europe, says: "The Pro C7100 certification by Color-Logic for substrates such as MDV Ultra allows designers and PSPs to communicate accurately the colour of the finished metallic effect. PSPs can produce a custom swatchbook for a given substrate and their device providing a visual reference which allows creatives to design with confidence and be sure that what they see and expect to produce is achieved. They can be more imaginative and "add value" with print innovation." 
Ricoh and MDV will be showcasing the possibilities at Labelexpo, Brussels, September 25th to 28th in Hall 9, stand 9B36. 
For more information about Ricoh please visit www.ricoh-europe.com or http://www.color-logic.com/ricoh/.
| About Ricoh |
Ricoh is empowering digital workplaces using innovative technologies and services that enable individuals to work smarter from anywhere.
With cultivated knowledge and organizational capabilities nurtured over its 85-year history, Ricoh is a leading provider of digital services, information management, and print and imaging solutions designed to support digital transformation and optimize business performance.
Headquartered in Tokyo, Ricoh Group has major operations throughout the world and its products and services now reach customers in approximately 200 countries and regions. In the financial year ended March 2022, Ricoh Group had worldwide sales of 1,758 billion yen (approx. 14.5 billion USD).
For further information, please visit www.ricoh-europe.com
© 2023 RICOH COMPANY, LTD. All rights reserved. All referenced product names are the trademarks of their respective companies.
For further information, please contact: 
Ricoh Europe PLC
Charlotte Fernandez
E-mail: media@ricoh-europe.com
Homepage: www.ricoh-europe.com
Join us on Facebook: www.facebook.com/ricoheurope
Follow us on Twitter: www.twitter.com/ricoheurope
Follow us on LinkedIn: http://linkedin.com/company/ricoh-europe
Visit the Ricoh media centre at: www.ricoh-europe.com/press