The future workplace: How technology is shaping the employee experience
Embracing Dynamic and Flexible Workspaces to Stay Competitive
New ways of working demand new ways of thinking about the most productive work environment. While teams increasingly rely on dynamic and flexible workspaces that support hybrid working, traditional workplaces have not evolved to meet the needs of how people expect to meet up, socialise and collaborate today. 
With a new generation of young people joining the workforce who have never known a world without the internet, businesses that are slow to embrace changes in working styles will struggle to attract and retain the most effective workforce and lose out to more productive competitors.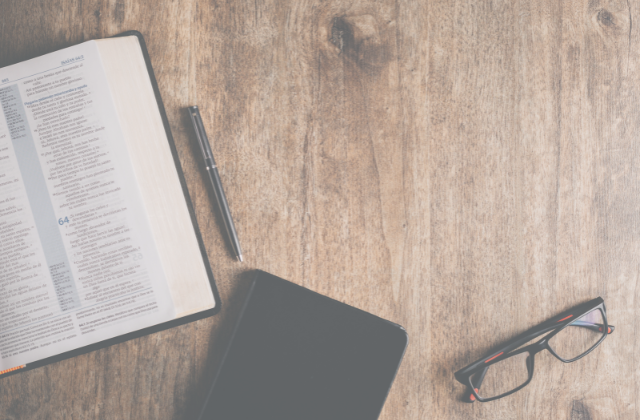 Almost two-thirds (64%) of workers say they would enjoy their work more if they had more time for creative tasks.
Why employee experience is important
The business benefits of great employee experience span beyond just creating the best places for your colleagues to work. Research shows that happiness made employees around 12% more productive. Satisfied employees are also more likely to continue working for your company and help attract top talent to your business. 
Designing a workplace around their needs empowers them to become your greatest asset for achieving measurable, strategic growth.
Create flexible spaces to support hybrid working
Today, work happens anywhere – at home, on the train, in the office. The challenge to management is to design a workplace that retains the best of the physical office and combines it with the best of remote working.
Teams want the freedom and flexibility to book a desk, reserve a meeting room or view their upcoming meetings quickly and easily, whether they're in the office or working remotely. The benefits of technology that enable these processes are twofold.
Firstly, they enable employees to collaborate or be more productive when they do visit the office. Secondly, they provide management with a clear overview of where employees will be working and who with, so they can adapt the workplace to meet the demands of any given day. 
By connecting and aligning the entire organization, you can eliminate any friction caused by dispersed teams and create a responsive workplace that supports hybrid working.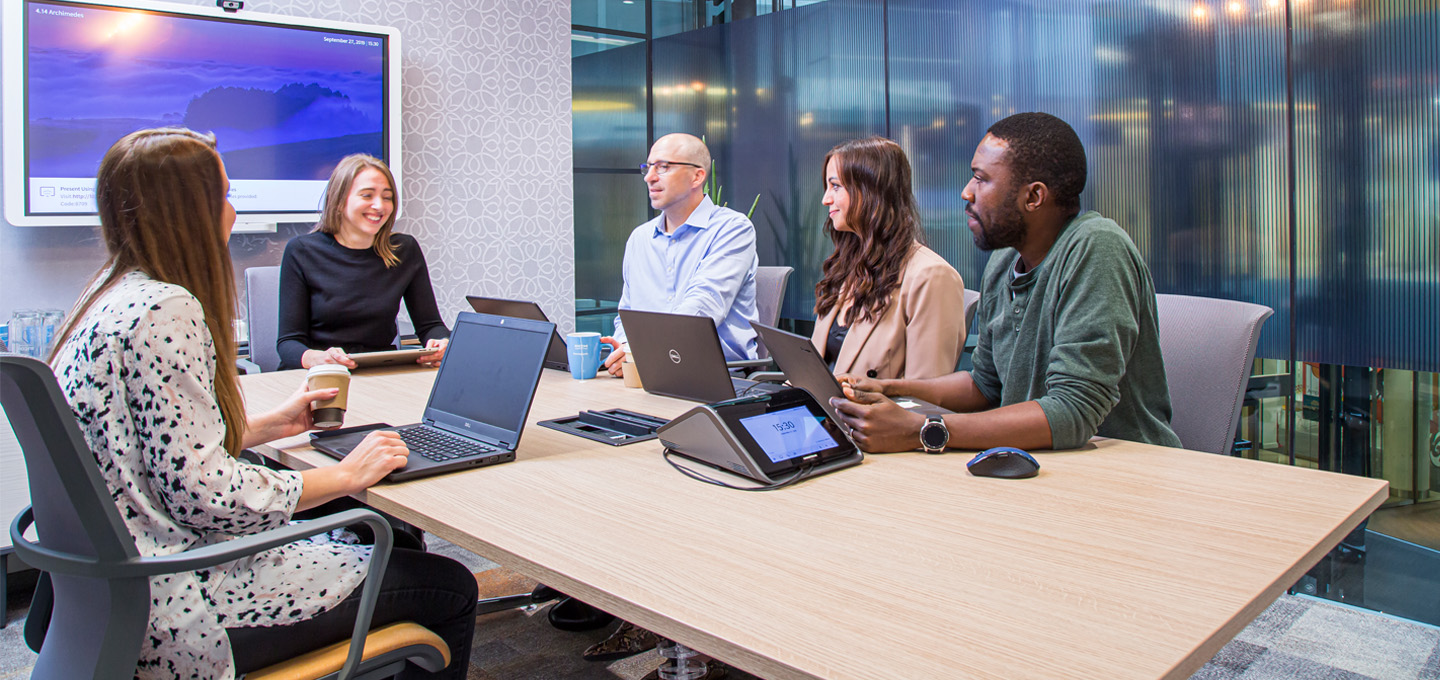 Simplify daily tasks
The average business worker uses 9.4 different applications for daily work2. Toggling between workplace apps to book meeting rooms, arrange the arrival of a visitor or navigate your way through the building slows productivity. Instead of making work life easier – which is what they were designed to do – they make completing basic tasks more stressful. 
Employees want convenient and user-friendly applications that plug and play seamlessly with their existing tools. By integrating technologies that employees use from e-mail, instant messaging, to desk and meeting room booking, the digital workplace breaks down communication barriers and brings data and automation to a single source. With one standardised, user-friendly solution to reserve a meeting room or book a desk on the way to the office, view floor plans with real time space availability, or pre-book visitors for quick QR code scan check-in, day to day office management becomes seamless.
Optimise your office space
The average workplace is only utilised to 35-50% of its potential. Without an understanding of your office, and how it is currently utilised, it is impossible to know if you are making the right decisions and receiving the expected ROI. 
IoT sensor technology makes it possible to understand how your space is being used, so you can make cost-saving decisions such as free up under-utlised space, reduce utility or maintenance costs or improve collaboration by adjusting ineffective ways of working. The ability to monitor booked vs actual data gives you a true understanding of how your spaces are used, so you can take the necessary action to get the most out of your spaces.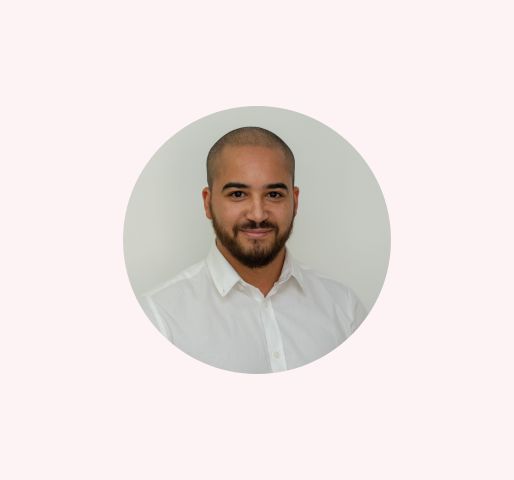 Nathan Thomas
Head of Product, RDx Ricoh Europe
Let's connect
Talk to a Ricoh expert
Get in touch with one of our consultants and find out how we can help your business.
Contact us