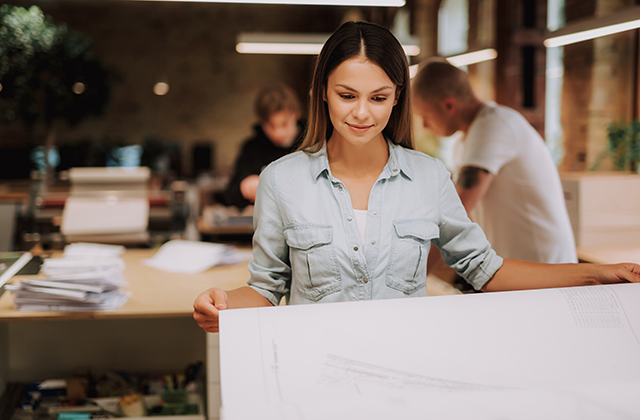 Build a print room to adapt to new ways of working
Print Room
Print rooms are changing – the demand for digital printing and expanded print applications is putting pressure on organisations and professional printers alike. 
The need for onsite print and business continuity services with the ability to adapt to changing market conditions has never been greater. At the same time, productivity, efficiency and quality are high on the agenda as competition to deliver new print and digital services increases.
In this changing world, organisations are seeing the value that print rooms, or Central Reprographics Departments (CRD), can bring to business-critical processes. To future proof your operation, it has become essential to adopt digital document services, address the needs of remote workers, and effectively handle mail and customer communications.
With a team of industry specialists and an award-winning portfolio, Ricoh will help you accelerate the transformation of your print room into a centre of communications. In addition to handling the growth in marketing and promotional print, we can help manage blended communications across paper and digital formats.
We can guide you towards identifying new business opportunities to expand services, generate new revenue streams or print and supplier cost savings to secure future investments.
Solutions & Services
Explore our market-leading portfolio of sheetfed systems to create limitless opportunities.
Mono Printing Systems

Four- or Five-colour Printing Systems

Software & Workflow Solutions
Mono Printing Systems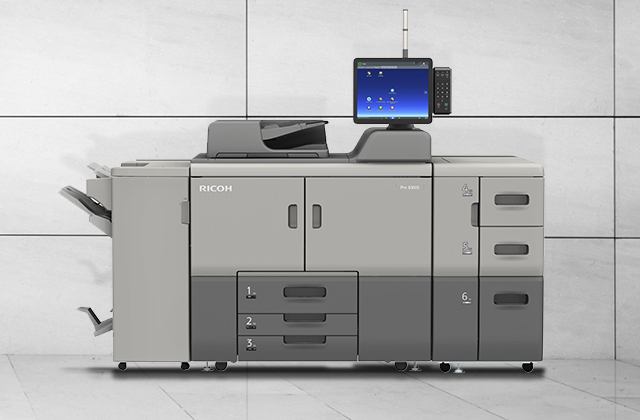 Power up your print on demand
Many print rooms still rely on basic production of black and white hard copies, but many mono printing systems lack productivity and the enhanced finishing features needed today to keep up with demand.
Our mono range offers the reliability needed to produce those regular on-demand black and white documents while providing the ability to automate complex finishing through multiple inline document finishing options available across our range.
Contact us
Four- or Five-colour Printing Systems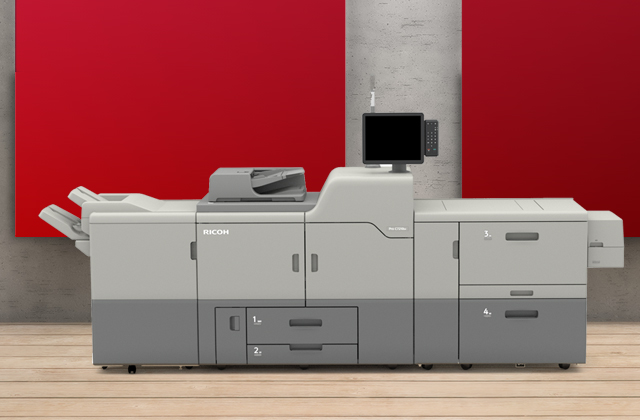 Gain attention with superior print quality and new applications
Four-colour printing is sufficient for some print jobs but with five-colour printing in house, the creative possibilities and new application opportunities are endless.
Our market-leading colour range offers superior quality colour from entry level print on demand to high-speed mainstream production, all offering a small footprint, wide media handling capability, and maximum productivity – whatever the demand or application. With our flagship mid production products, we even go one colour better – offering the choice of five-colour printing with multiple toner options such white, neon pink, fluorescent yellow, and even gold and silver. 
Contact us
Software & Workflow Solutions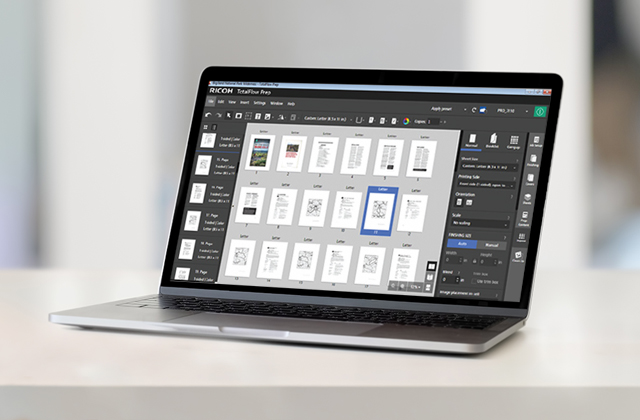 Software solutions that take you to the next level of customer service and efficiency
Our broad portfolio of production and output management software solutions help drive business success through connecting to users in the office or at home, enabling online orders and automating workflow processes to maximise the efficiency of your operation.
We can help you produce more with less by building touchless workflows to help track, queue and balance print jobs across multiple printers.
To increase the impact of customer communications, we also have a range of solutions to support personalisation and targeted marketing, as well as build powerful workflows to optimise mailing processes.
For critical document and transactional production environments, we can also help with system connectivity, document or data transformation and document re-engineering as well as workflows that ensure regulatory compliance and data security.
Contact us
Let's connect
Talk to a Ricoh expert
Get in touch with one of our consultants and find out how we can help your business.
Contact us