Streamline Finance Processes
Optimise finance and accounting (F&A) processes
To ensure longevity and increase competitiveness, finance needs to fully embrace technology and all its possibilities. Process automation redefines business culture and enables adaptability and flexibility which is now essential for future success.
Ricoh's digital technologies enable greater operational agility and comply with required security standards including the EU's General Data Protection Regulation.
---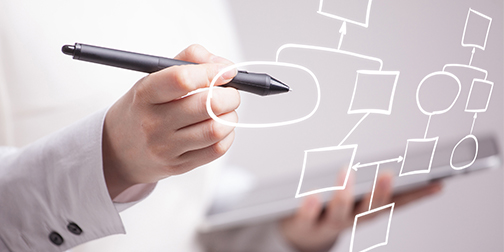 Intelligent Workflow Automation
Implement paperless processes for F&A to support mobility and facilitate collaborative working. Minimising disruption ensures business continuity. Our document management & workflow automation solutions offer secure and GDPR compliant access to business-critical information remotely.
---
Accounts Payable: How digitisation can help your business
This report reveals how digitisation of the Accounts Payable process is possible using a simpler online Document Workflow Management system, which provides significant benefits.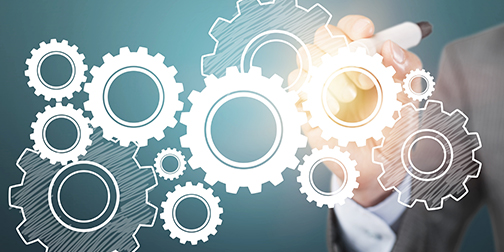 ---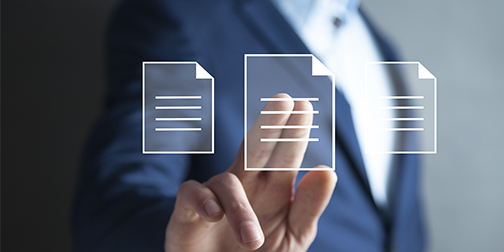 Online Archiving
Digitise your documents for compliance and instant retreival.
Ricoh's managed scanning and archiving service provides a full end-to-end electronic document and records management solution. We can help you move your paper-based processes to digital workflows, so the documents you need are secure and easily accessible.
---
Automate and control key F&A processes
Reallocate resources, reduce error and accelerate the processing of information. Our secure end-to-end automated solutions can free the finance department from day-to-day F&A processes so that they can focus on higher value tasks and drive business success.
Digital authorisation

Manage entire digital workflows and speed up business processes with secure digital signature solutions.

E-Invoicing

Meet government compliance by digitising invoice data. E-invoicing is trackable, to allow online viewing, e-invoice delivery and payment analytics.

Ricoh Smart Integration Control+

Easy to use workflow apps that enable important information to be instantly accessible.
---
Transform your finance department in The Cloud
Automating F&A processes via the cloud, can help maintain and enhance customer experience by ensuring they can pay, and be paid, faster.
We help our clients in their journey to The Cloud, migrating IT services so that processes are accessible to employees and stakeholders from anywhere and not disrupted by a dispersed workforce, holidays, or sickness.
Read the latest blog posts
---
Get in touch
Find out how we can support your Finance department today!