Finance Director - Control Cashflow
Making sustainable investments
It's important for Finance Directors to choose sustainable, end-to-end digital and automated solutions that can take care of day-to-day F&A processes so they can focus on organisational strategy to drive business success.
Automating F&A processes improves productivity and allows for faster and better decision making. Reduce error and get greater visibility and transparency by digitising your processes.
---
Control Cost with Automation
Automating your F&A processes can reduce your costs. Our GDPR compliant solutions provide security assurance and privacy by design, and enable you to reallocate resources, reduce error and accelerate decision making.
Intelligent Workflow Automation

Automate key processes through the cloud to reduce costs & improve customer experience.

Automating Accounts Payable

Optimise AP processes - reduce error and enable faster transactions.

Ricoh Smart Integration Control+

Easy to use workflow apps that enable important information to be instantly accessible.

E-Invoicing

Meet government compliance by digitising invoice data. E-invoicing is trackable, with  secure portals to allow online viewing, e-invoice delivery and payment analytics.

Online Archiving

Remote & secure storage to search and retrieve business information.

Digital authorisation

Manage entire digital workflows and speed up business processes with secure digital signature solutions.
---
Drive cost savings in The Cloud
We help businesses build a strategy for the organisation, including finance, that uses 'best-of-class' cloud-based systems. Increase business agility and boost productivity with scalable Cloud solutions that drive cost efficiencies.
We support businesses around the world in their digital transformation efforts by providing expert consultation and a suite of flexible digital workplace solutions.
Cloud Provision

Increase business agility, boost productivity, and protect your data with scalable cloud solutions.

Cloud provision Case Study

In partnership with Ricoh, West Ham not just transformed its IT infrastructure, it has been a catalyst for business process change and smarter working.

Agile Move to Cloud

Migrating IT services to achieve agile and modern IT infrastructure.

Agile Move to Cloud Case Study

Ricoh's innovative approach to business and IT consultancy has seen Agrovista transform its business processes and working practice.


---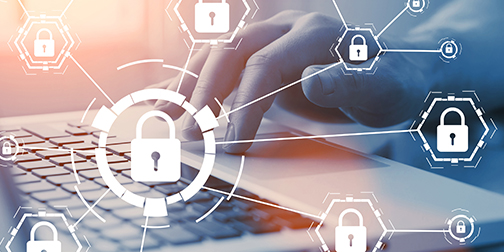 Continuous Security Monitoring
Ensure your data and information is protected with continuous, real-time security monitoring services for business networks. Our expertise includes helping organisations meet data and information security standards including GDPR.
We provide a range of services using "best-in-class" technology to keep your networks and infrastructure secure.
---
Process Automation Case Studies & Reports
Digital Workflow


Digital Workflow helped Flexilube improve customer experience and achieve a 65% reduction in administrative workload.





Digital Document Management

Retailer B&M sustains business growth and increased productivity with Ricoh's digital document management solution.





Digitising Accounts Payable

Find out how digitising Accounts Payable can have a significant impact on both the finance team and the wider organisation.





Online Archiving


Ricoh implemented a digital scan-to-archive document solution for GAM that dramatically improved their flow of information. Cost efficiencies enabled a ROI within a year of implementation.
---
Get in touch
Find out how we can support your Finance department today!