Finance Director
Strategy and solutions to optimise business finance
With a drastically different working environment, Finance Directors are now facing many challenges to maintain business continuity, control cashflow and realise the long-term business strategy.
It's now more crucial than ever to understand how to adapt and optimise finance and accounting processes to drive productivity and resilience.
---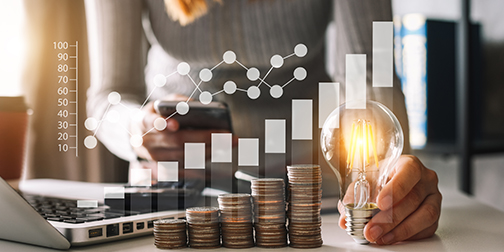 Discover solutions that enable you to control and proactively monitor and manage working capital & cashflows across your entire organisation. 
---
Build and implement a robust and resilient finance strategy to make your finance team and processes more efficient and ensure long-term profitability.
---
Implement automation to ensure business continuity and achieve cost cutting measurements. Balance short term financial commitments against long-term sustainable investment and stability.
This report reveals how digitisation of the Accounts Payable process is possible using a simpler online Document Workflow Management system, which provides significant benefits.

Whether you want to manage cash flow more efficiently, optimise finance & accounting processes or plan strategically for future sustainability this eBook offers guidance and advice on how to implement the best solutions.
Finance solution case studies
Ricoh implemented a digital solution that automated the capture and distribution of business critical documents. To reduce investment costs and simplify handling, the new digital process utilises GAM's existing multifunctional imaging systems.

Retailer B&M sustains business growth and productivity with digital document management solution.

Digital workflow helps lubricant manufacturer enhance customer service.
---
Get in touch
Find out how we can support your Finance department today!