University Services Director
Building a smart and safe campus for education
To accelerate the future of education and drive better learning outcomes higher education institutes need to develop a healthy and sustainable campus that helps to increase employee and student wellbeing. You need to provide and maintain a superb infrastructure to deliver the best possible blended learning and hybrid working experience for students and employees when returning to campus.
---
Reimagine the value of the campus to deliver and support blended learning & collaboration both online and offline for teachers and students to drive productivity and engagement.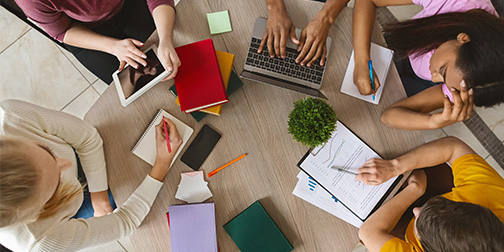 ---
Better understand and manage capacity and utilisation on campus. Support the optimisation, digitisation and automation of campus operations to enable security and continuity from any location.
---
Plan and manage campus readiness and develop a healthy & safe place to work and learn for employees and students when they return to campus. Campus should be a safe place to work and learn.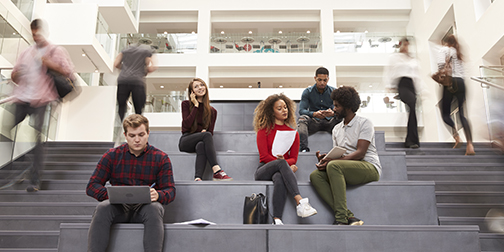 Recommended for you
Future of Work

A supporting study of European workers reveals that the majority believe that as technology improves and automates tasks, employers must empower their staff to achieve better work-life balance.

Generation Innovate

A new study from Ricoh Europe, conducted by Coleman Parkes, examines how SMB leaders approach innovation and the need to evolve to survive.

Workforce United

A new study from Ricoh Europe, conducted by Coleman Parkes, examines whether the opinions and attitudes of different generations in the workplace have grown apart or shifted together.
University Services Director Case Studies
New print facilities at German university Humboldt-Universität zu Berlin enhances student services and reduces downtime

Ricoh's Managed Document Service saves the University of Groningen €700 000 a year.

Wico Scholengemeenschap

With Ricoh's help, schools in Belgium are able to produce more effective educational collateral at a lower cost.

Affordable country-wide service to enhance remote learning across Khon Kaen's school network.
---
Get in touch
Find out more about our Higher Education solutions today!