Solutions for Small Businesses
Helping small businesses succeed
Responding to the many changes impacting businesses during these uncertain times can be challenging. Businesses are keen to put disruption behind them and adapt quickly, allowing them to focus on meeting customer needs and supporting employees.
That's why we work together with you to find the solutions that best suit your business. Our technologies are tailored to meet your needs. You can mix and match the tools that work best for you with flexible pricing plans that allow you to prioritise cash-flow and focus on a quick recovery.


With local teams across Europe, we offer small businesses, enterprise level support and guidance, around-the-clock.
---
Small business solutions that enable your business
to work together, anywhere
---
Small Business Case Study Collection
We have launched a series of solutions to help small businesses succeed in the changed world.
This case study collection illustrates how Ricoh is supporting small business customers every step of the way by enabling remote working, automating business processes, implementing IT and cloud infrastructure, and keeping workplaces safe.
See how we have helped other small businesses
---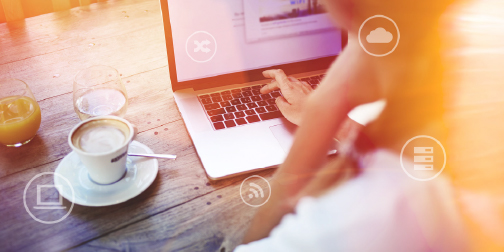 Exploring the essential role of digital transformation in shaping modern workplaces, so that employees can work from anywhere and businesses can pave the way for future success.
---
Didn't find what you were looking for?
If you didn't find what you were looking for then contact Ricoh and we can help you.