Unified Omnichannel eCommerce Solutions
Bring your products and services to your customers wherever, whenever, and however they prefer to shop. Ricoh's Omnichannel eCommerce solutions utilise a suite of tools that integrate seamlessly to give you a customised system specifically tailored to your business.
It's a solution that enables you to meet your eCommerce objectives whether it's to expand and grow your geographic spread across B2B and B2C, integrate with third-party systems, develop additional functionality to improve conversions or overcome other technical and digital marketing hurdles you may be facing.
By utilising an omnichannel strategy, our approach for building B2B/B2C and Marketplace commerce solutions enables a unified approach with integration of existing systems or 3rd parties (ERP, CRM, HR, Content, etc.). We utilise analytics consulting and other tools to improve site sales (behaviours, patterns, artificial intelligence, personalisation, audience targeting, and campaigns.




Ricoh Unified Omnichannel eCommerce includes

Mobile Commerce, Mobile Applications
Progressive Web Applications (PWA)
Responsive Design
Headless Commerce Architecture
Sales Channels with 3rd parties, Amazon, Google Shop etc.
Integrated B2C and B2B commerce
ERP integration and live order management.
---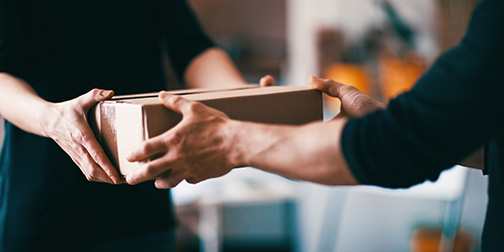 What we offer
Marketplace and extended capabilities
Multi-store & global Solutions
Product recommendations
Segmentation and personalization
Inventory management
Order management and fulfilment
Security
Product and content management
Click & collect
---
Like to know more?
Please contact us if you would like to find out more about how we can help you.