Additive Manufacturing Services
Full Service Manufacturing 
With Full Service Manufacturing, Prototyping and Manufacturing Consultancy and Web-based Production, we can offer a range of solutions – or even full product development – from initial design and prototype, right through to manufacture. Our services are all designed to help you fully understand and maximise AM technology – and you can even upload your own data to your exact print technology and material requirements.
Consultancy 
Our industry-leading engineers and designers will guide you through each aspect of the design and manufacturing process and help your business reach its manufacturing goals. You can consult directly with our in-house team of Additive Manufacturing experts to understand and maximise the use of AM during your product development lifecycle.
Training 
Visit our state-of-the-art RICOH Rapid Fab facilities, or our team of engineers can come to your European location to provide tailored training – and help your design team realise their potential with the benefits of additive manufacturing and the services we offer.
Exhibiting and Promotion 
As a world-leading global organisation, sharing our knowledge is fundamental to our business. Visit us at AM seminars to see how we can help your business.
Design 
Our industry-leading engineers and designers are experienced in design for AM through to production. Allow us to take your concept through the product development lifecycle to help realise your manufacturing goals.
Reverse Engineering and 3D Scanning 
Our experienced team of engineers are skilled in a number of reverse engineering techniques – including 3D scanning. So if you have a part or legacy design that you need to convert into a CAD format or a format for printing directly to AM, then we have the expertise you need.
Print Processing 
With access to every facet of AM technology, our experienced engineers will identify the correct technology and materials for your specific project – and ensure the solution fully meets your product specifications. We support:
Selective Laser Sintering (SLS) – using Ricoh AM S5500P Additive Manufacturing Technology
Stereolithography (SLA)
Multi-Jet Printing (MJP)
Fused deposition modelling (FDM)
Direct metal laser sintering (DMLS) 


Post Processing 
Whether it's simple part smoothing or producing a fully-finished product, we're able to bring your prototype to life via a number of post-processing options. And we also offer a myriad of solutions to help meet your product development goals.
Quality Assurance 
Our service is fully comprehensive and we look after quality control every step of the way. We can finish your parts to the desired quality level and ensure that at each stage, you're getting a part that not only looks good, but does what it's intended to do.
Advanced Metrology 
From our Advanced Metrology centre, we're able to fully qualify both prototype and production volume parts and ensure the supplied part fully meets the geometrical specifications and the quality you require.
---
3D Printers
A practical and increasingly essential part of the product design and production cycle.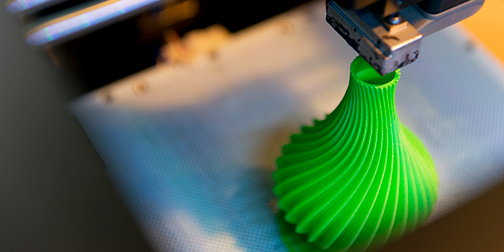 ---
We transform your ideas into reality
Do you have 3D designs that you want printed? We can make your designs into reality. Visit our site